2021 UCA & UDA College Cheerleading & Dance Team National Championship
Sacred Heart Proved That Anything Is Possible If You Hit In Finals
Sacred Heart Proved That Anything Is Possible If You Hit In Finals
In 2020, Sacred Heart University claimed their school's first national championship title and proved that anything is possible if you hit in Finals.
Apr 13, 2021
by Varsity TV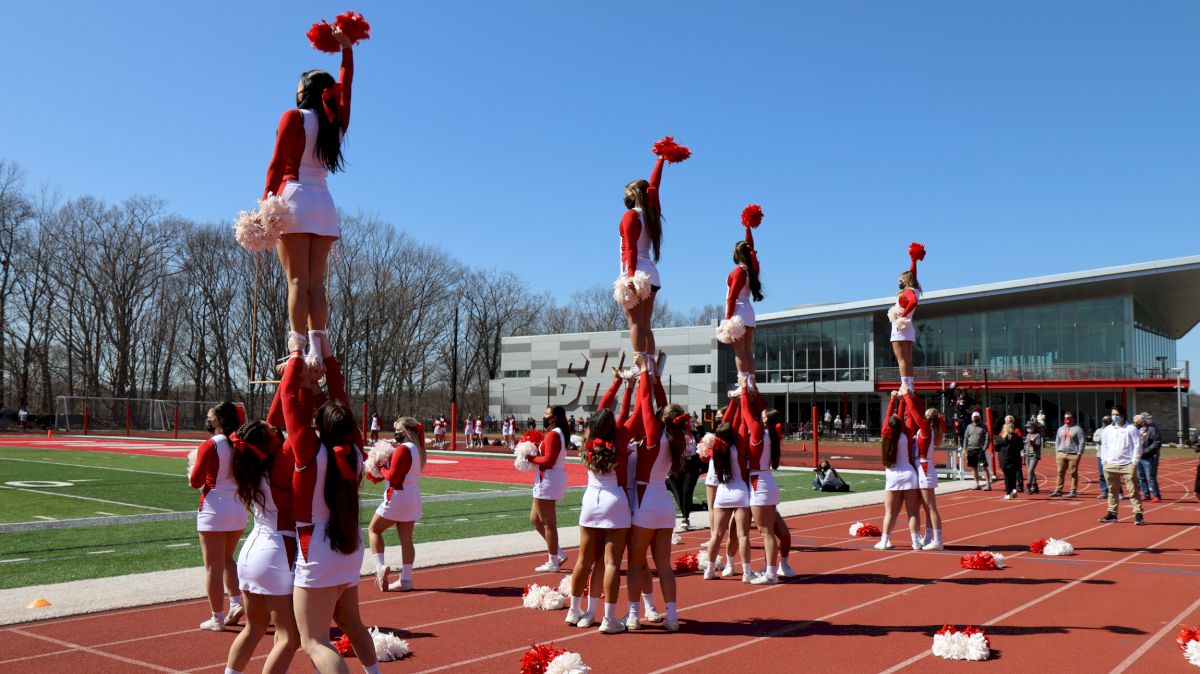 In 2020, Sacred Heart University from Fairfield, Connecticut went into Finals at the 2020 UCA & UDA College Cheerleading and Dance Team National Championship with a goal to hit their routine.
Not only did they hit their routine, but they came out on top and claimed their first-ever national championship title!
Sacred Heart University became nationally competitive in 2012 competing at NCA. Since then, their program has grown tremendously and they first competed at UCA in 2015, where they earned 6th place, and set the record for years of SHU Cheerleading to come.
The northeast program placed 6th again in 2018 before claiming the Division I All-Girl National Championship title in 2020.
"This win meant the world to our program. Not only was 2020 the first-ever UCA National Championship for SHU Cheerleading, but our win also represents the very first Division I National Championship for the University." - CJ Sereno, Head Cheerleading Coach
WATCH: Sacred Heart University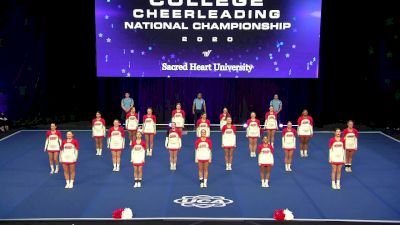 Unlock this video, live events, and more with a subscription!
Get Started
Already a subscriber? Log In
"Being the first team to achieve such a monument for SHU meant so much to our athletes," explained Head Cheerleading Coach CJ Sereno. "Our success continues to encourage well-deserved support and recognition by the University, especially within the community of Athletics. Taking home a National Title in one of the most competitive divisions at UCA Nationals was never considered an attainable goal for our team. We firmly believed that a National Championship was out of reach. Rather than a dream we worked to execute, this win came as a fantasy for SHU Cheerleading. Our team had never imagined the possibility of being National Champions."
"Changing the course of cheerleading history, our win proved to every competitor that anything is possible."
This April, Sacred Heart has two entirely separate teams competing at UCA College Nationals. While they will still be fighting for another flawless performance in All Girl Division I Finals, the Connecticut team is also set to make their debut in the Game Day divisions.
With the addition of their Game Day routine, Sacred Heart will be bringing 23 new athletes to Orlando.
"Our roster was generous this season, and the team had so much talent that we decided to give all 43 athletes an opportunity to compete at the national level," shared Sereno. "We felt it was important to provide all our athletes with the chance to make their dreams come true. We are very excited to start this new journey and hope that we will continue to enter both divisions in future years."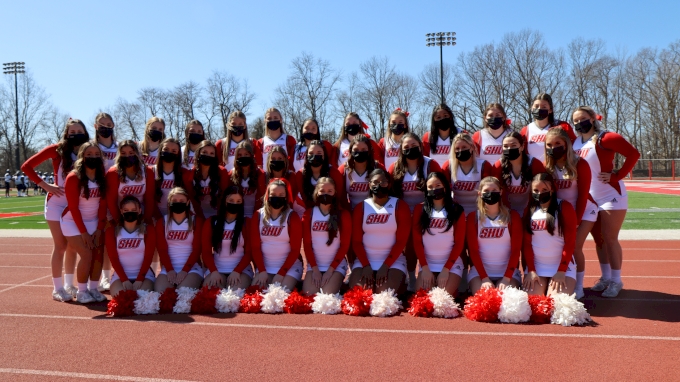 Despite sacrificing so much this season, Sacred Heart's love for the sport has never been more evident.
Will the talented team be able to repeat their championship success in 2021? Tune in to Varsity TV April 27-28, 2021 to watch them compete live at the 2021 UCA & UDA College Cheerleading and Dance Team National Championship!
---
How To Watch
Join Varsity TV PRO now to stream live Varsity TV competitions & events anytime, on any device!
TV: Available on Roku & Apple TV 4 -- download the FloSports TV app now.
*FloCheer PRO subscribers, you can use your existing login to access to all Varsity TV premium content, live streaming competitions and events.