Beyond The Routine: CJA Bombshells
Mother-Daughter Duo: CJA's Patty Ann & Gina
Mother-Daughter Duo: CJA's Patty Ann & Gina
Check out the story behind the mother-daughter duo that made what Central Jersey Allstars is today!
Jun 25, 2021
by Varsity TV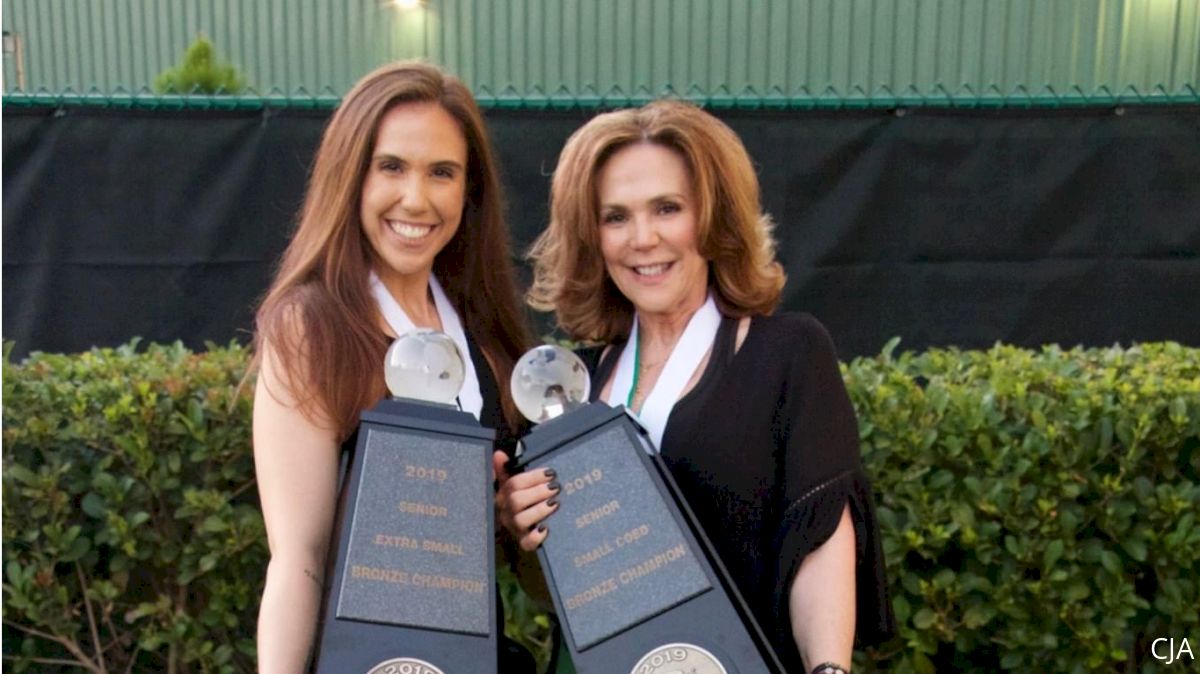 The Central Jersey All Stars out of Kenilworth, New Jersey have made a name for themselves over the years, and two of the reasons why they have become so successful are mother and daughter. Patty Ann and Gina Romero are a duo that is inseparable! They have molded CJA into the powerhouse program that it is, along with their dedicated staff.
Patty Ann's love for cheerleading started in the seventh grade when she began cheering for a private grammar school. When she was 15 years old, Patty Ann ultimately starting coaching this team, and this is where it all began!
For the next 10 years, Patty Ann coached the team and from there, she went on to coach a high school recreation team for five years. Cheerleading started to evolve quickly and when all star cheerleading came to be, she had dreams of her own. In 1996, Patty Ann created Central Jersey Allstars!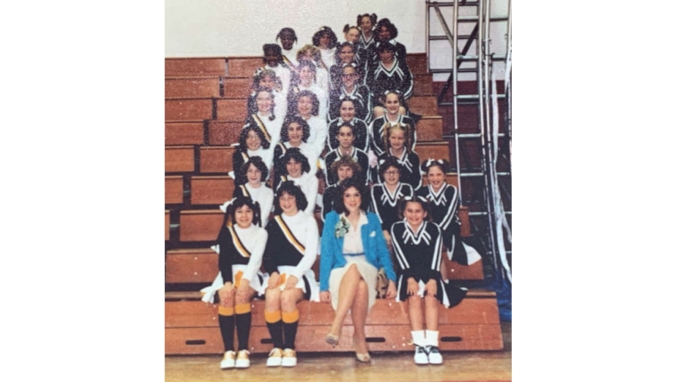 Gina was just three years old when CJA came into existence. Her mother was working a corporate job during the day, and Patty Ann was renting floor space at a gymnastics school. Central Jersey Allstars operated out of the gymnastics facility for ten years, and during Gina's senior year of high school, they opened up the facility in 2010 that they are in today!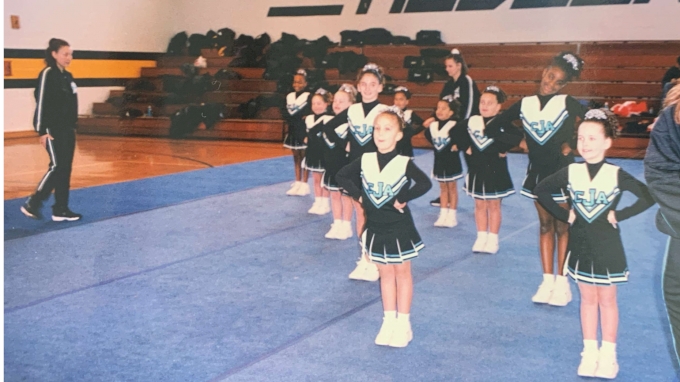 Gina's journey with CJA started in 1998! The gym has been a part of her life for as long as she can remember, and she is one of the reasons the gym is as successful as it is today. She grew up at CJA and it has helped mold her into the person that she is today.
"I was truly 'born into' CJA," says Gina. "There is not a time in my life when cheerleading didn't exist. I was that gym rat kid who was at the gym every day watching the older girls practice and bouncing around on the trampoline on my off days."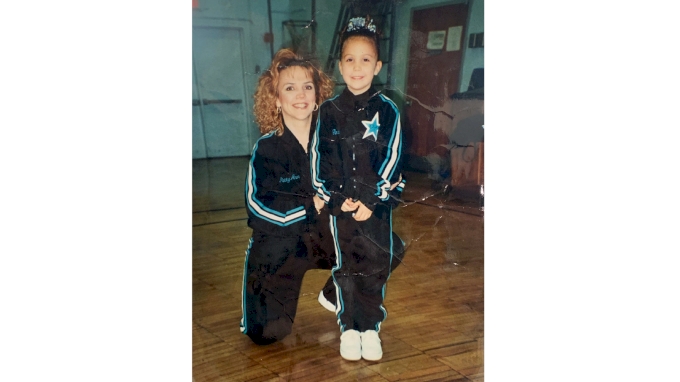 Gina cheered at CJA as an athlete until 2011. During her years as an athlete, she has gathered many accomplishments and many memories along the way!
Gina Athlete Accomplishments At CJA
CHEERSPORT National Champion - Level 4 Large Senior
CHEERSPORT National Champion - Level 5 Small Senior
Top 10 At The Cheerleading Worlds - Level 5 Small Senior
Top 5 At NCA All-Star Nationals - Level 5 Small Senior
After wrapping up her time competing on the mat, she stepped into the role of a coach! Now Gina coaches four of the teams at the gym: Gunsmoke, Open Fire, Bombshells, and Team Gunz.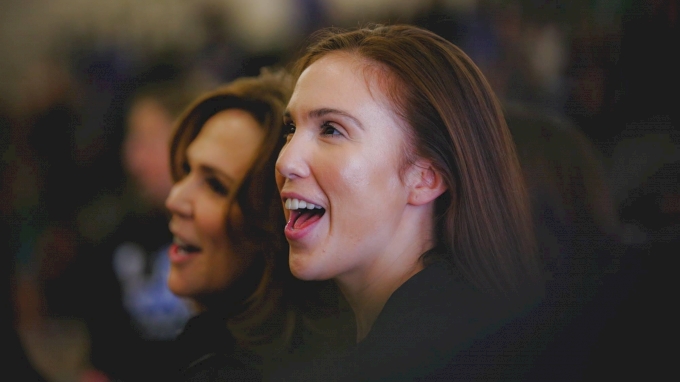 Gina remembers the transition from the gymnastics gym to the facility they are in today. She says it was a huge time for CJA!
"For most of my years as an athlete," says Gina, "we either practiced out of a local school gym or rented floor space from a gymnastics gym. My senior year we moved into our own facility, and I truly feel that was the turning point for our program. We had our own space to grow and get creative with how our business could now operate."
Their dreams of having a gym had come true, but like most things worth fighting for, it wasn't always easy.
"It has been quite a journey of ups and downs, failures and successes," says Gina. "A lot of learning experiences happened, but now we are at the strongest we've ever been with coaches who are loyal and truly the best at what they do. CJA has been relentless in the pursuit of success. We won't ever give up on our athletes, and we won't ever give up on furthering the brand."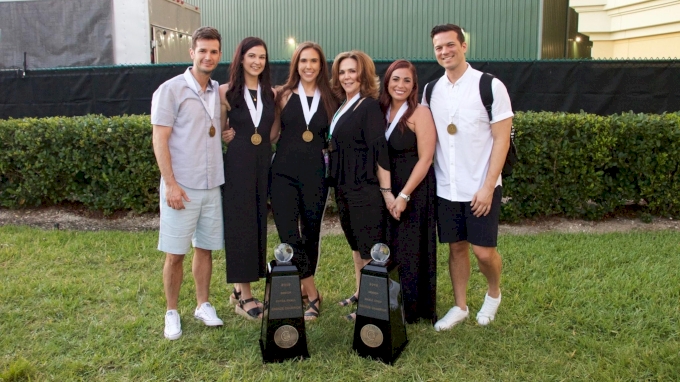 Gina and Patty Ann are alike in more ways than one, which is why they are undeniably one of the strongest coaching pairs in the industry!
"It's the perfect balance of a working relationship, friendship, and mother and daughter bond," says Patty Ann. "With the time that has passed, just like how CJA has grown, so has our relationship into a successful partnership."
Gina has gained a lot of respect for her mom over the years, and Patty Ann has been more to Gina than just mom!
"The relationship I have with my mom now is unique," says Gina. "She has played many roles in my life, from coach, to best friend, to mom, to boss, so we truly have been through it all together. She's my favorite human being. I love and respect her immensely."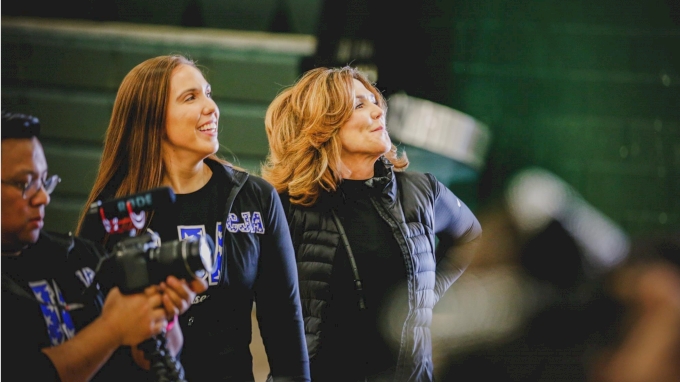 They make an unstoppable team, and while they have many similarities, they also have their differences as well.
"We are similar in the fact that we are both very emotional," says Patty Ann. "We are both leaders and we are both powerful females. The difference is that Gina is far more talented, dedicated, and diligent than I was at her age."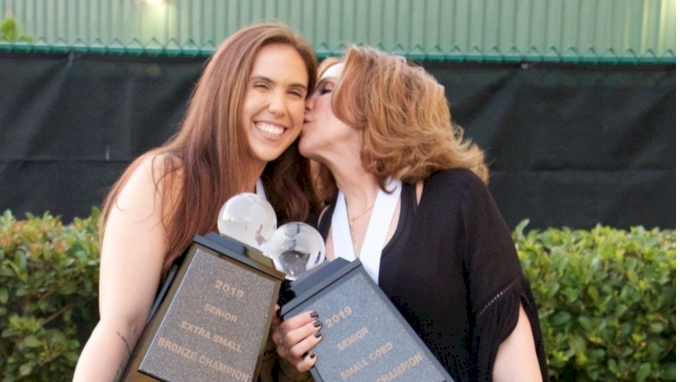 "We are both very strong powerful females," says Gina. "The ways we are different is that my mom is way more selfless than I am. She is consistently putting others before herself, and it is something I truly admire about her."
The mother-daughter duo loves cheerleading for multiple reasons, and it continues to play a huge role in their lives.
"I think as an industry we have built this all-inclusive, express yourself community," says Patty Ann. "I think we still have a lot of work to do, but there are not many people that can say that they get to work in that environment. Why am I still in this industry? 50% for the love of cheerleading and 50% for the love of CJA. I work with the finest people in the industry."
Gina continues to come back year after year, and it isn't just to add another trophy to their collection. It means so much more to her than just that!
"I love cheerleading for multiple reasons," says Gina. "I love CJA and the people I work with. I love sharing moments with my mom. I love watching athletes grow. I love the competitive nature of our sport."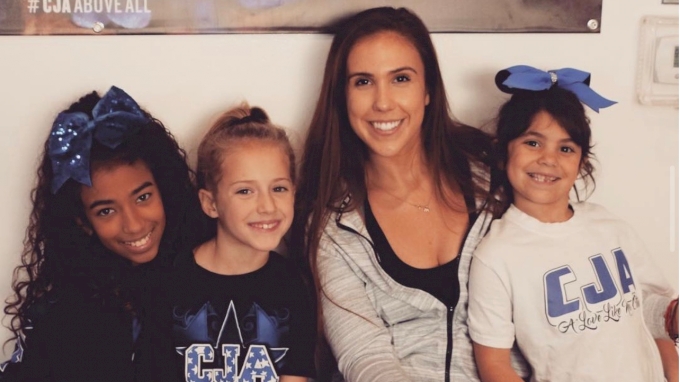 Gina says Central Jersey Allstars has given her a purpose in life. Without it, she wouldn't be who she is today!
"Cheerleading has given my life purpose," says Gina. "I truly feel that being a 'coach' is what I was meant to be. I wake up in the morning with goals and excited to create magic in the gym. I truly want to be the best version of myself for my athletes and that motivates me to put in the work to get there. I've been an athlete. I've been a coach from Levels 1-6. I've lost many times, and I've won. The past 23 years have been quite the journey, but I don't regret a single moment of it. Cheerleading has given me more than I could ever imagine, and I am forever grateful to every athlete and coach I have worked with."
The cheerleading industry doesn't only create strong and competitive athletes, it continues to mold even coaches in the best of ways. For Patty Ann, it's changed her life.
"Cheerleading has made me a great leader," says Patty Ann. "Cheerleading has made me a much more compassionate person than I probably would have been had I stayed in a corporate career. When you know that you are impacting a child's life, it changes your life."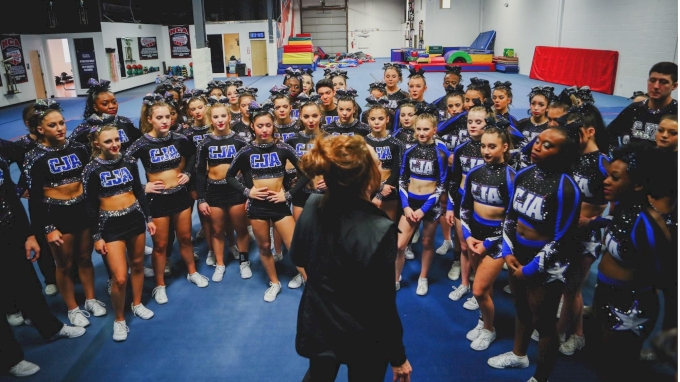 "Will you always be a part of CJA? I have thought about this question ever since I graduated high school and I truly don't know what the answer is. CJA is a huge part of who I am and what has made me the person I am today. I don't continue to be a part of CJA because 'I have nothing else to do.' I continue to be a part of CJA because I feel 'I have so much more to accomplish.' All I know right now is I am ready to work to hang more banners in our gym and watch our athletes grow!" -Gina Romero
The story of how the cheerleading world has shaped these two strong and dedicated women is incredible. You can learn more about their story and watch them in action during the Live premier of Varsity TV's newest documentary Beyond The Routine: CJA Bombshells on July 9th. Mark your calendars NOW because it's going to be an exciting night!