2021 Virtual JAMfest Europe
JLDC Wildcats Want To Rock The Competition At Virtual JAMfest Europe
JLDC Wildcats Want To Rock The Competition At Virtual JAMfest Europe
The Wildcats, Jessie Leigh Dance & Cheer Academy's L2 U19 team, will be a major team to watch in the 2021 Virtual JAMfest Europe.
Jul 7, 2021
by Leanza Pieroni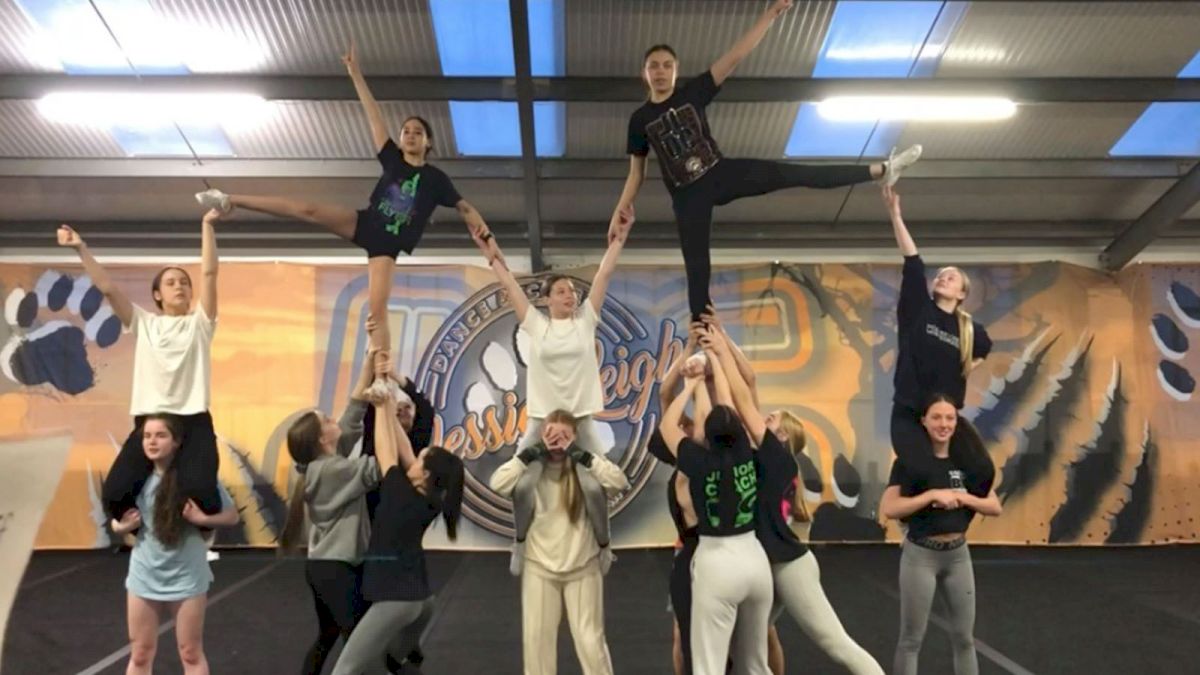 TheJessie Leigh Dance & Cheer Academy is a successful All Star gym in Gosport, England, that was created with the main goal of building strong, independent, hard-working, and loving human beings.
Before heading into their sixth season as a program, six teams from the Jessie Leigh Dance & Cheer Academy will be competing in the 2021 Virtual JAMfest Europe streaming on-demand on July 14th on Varsity TV!
The Wildcats, JLDC's L2 U19 team, is made up of the gym's longest-standing athletes and will be a major team to watch in the virtual event.
Many of the athletes on Wildcats have been with JLDC since the gym opened. This season will be the last time this particular team will be together as many athletes are aging out and will be going off to university.
"This team is full of so many personalities," shared owner and head coach, Jessica Metelko. "They work so hard and have a special bond. The team has come back to training with a passion to end the season well with each other and to have fun!"
Over the pandemic, Metelko and the 18 staff members at JLDC provided over 150 online videos to keep the team in shape and motivated for competition season.
While the pandemic caused many challenges for teams around the world, the Wildcats have worked hard to keep up their skills and they've enjoyed the additional pressure as they've prepared for their first-ever virtual competition.
"Initially the team found the routine hard, it is a routine we have been trying to finish for the past 2 seasons," shared Metelko. "However they have worked hard and have been dedicated to their practices. We have been making sure we have changed up each practice, remembering to have fun whilst also working hard."
"They want to make their teammates and families proud. They have had to gain strength back and fast, whilst also training safely."
Will the Wildcats and the other five teams from Jessie Leigh Dance & Cheer Academy hit zero deduction routines and claim championship titles at the 2021 Virtual JAMfest Europe? Tune in to Varsity TV on July 14th to find out!
---
How To Watch
Join Varsity TV PRO now to stream live Varsity TV competitions & events anytime, on any device!
TV: Available on Roku & Apple TV 4 -- download the FloSports TV app now.
*FloCheer PRO subscribers, you can use your existing login to access all Varsity TV premium content, live streaming competitions, and events.