2021 UCA Bluegrass Regional
Routine Breakdown: Pikeville High School
Routine Breakdown: Pikeville High School
Check out a breakdown of Pikeville High School's 2021-2022 routine!
Nov 13, 2021
by Millery Ingallina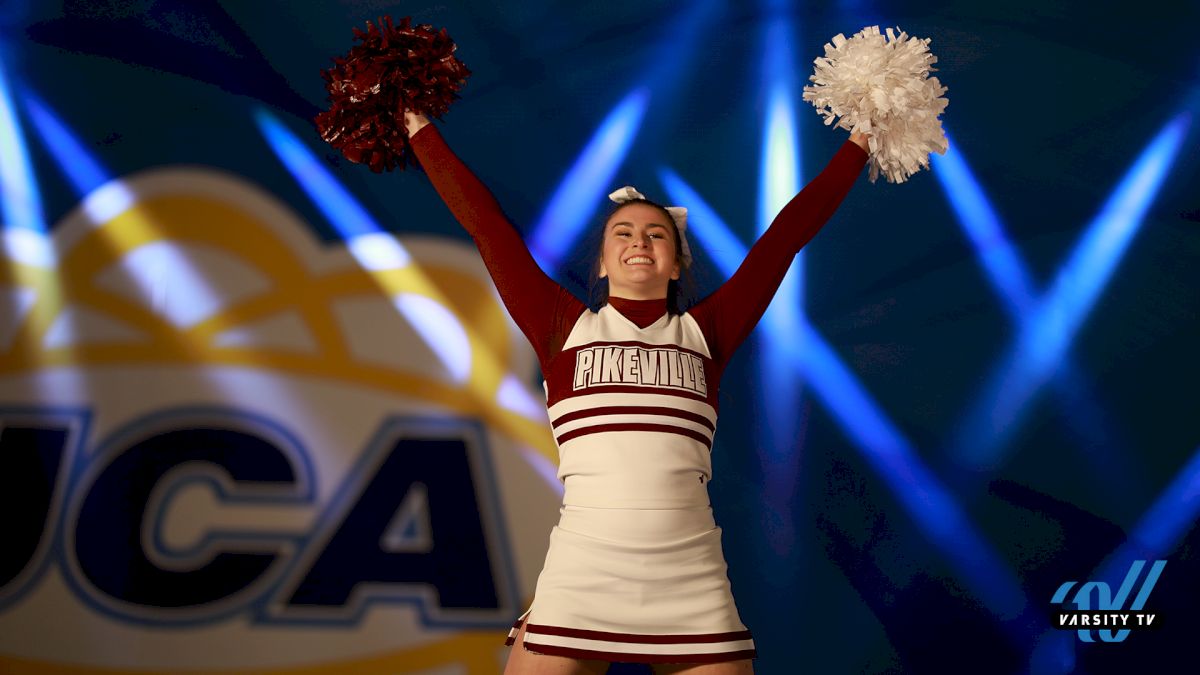 Pikeville High School is the reigning national champion in the Small Varsity Division II category and we got a glimpse of what we can look forward to this season at the 2021 UCA Bluegrass Regional! After the UCA Bluegrass Regional went virtual last season, teams have been itching to hit the stage again, and Pikeville High School took full advantage of that opportunity.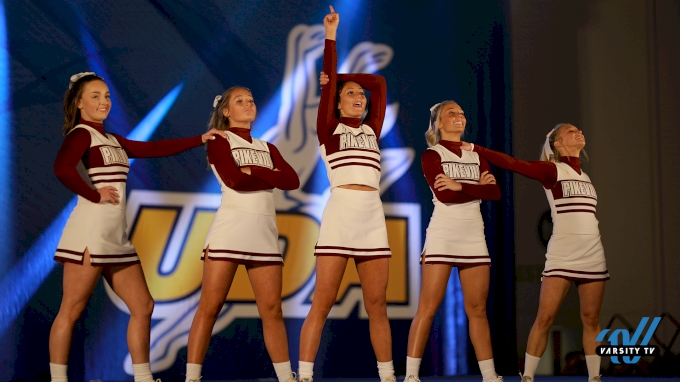 They're raising the bar this season and are ready to take on another season representing Pikeville. Take a look at a breakdown of the reigning national champions 2021-2022 routine!
Pikeville High School
The team opened up their routine with three cartwheel ups and three cartwheel fulls, followed by solid hand in hands to the top! To finish off the strong opening sequence, the team did high to high full arounds to immediate arabesque.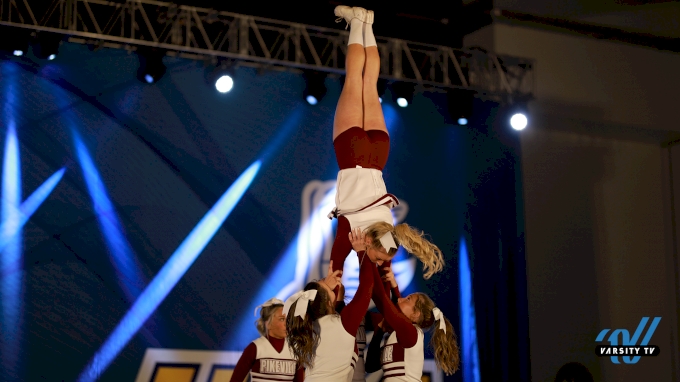 Pikeville transitioned to jumps and tumbling, and executed squad double toe-touches to tucks. They showcased their strong tumbling section with a group of standing handsprings to tucks and two handspring fulls across the front of the mat!
The team really showcased their stunting strengths with three round off's up to immediate opposite libs. From there, the team tapped to an immediate switch up full up to pull through stretches.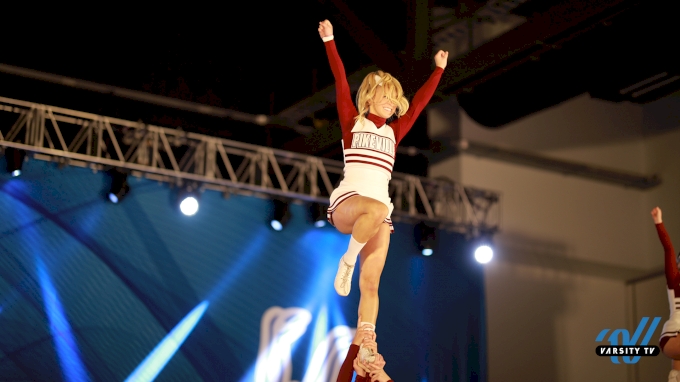 Up next is the cheer! Pikeville fans yelled back as the team chanted P-H-S in their hands full arounds to immediate libs. They continued with "Maroon and White" while executing reverse full arounds back to hands. To finish off the cheer, the team came together to do a "Panthers" spell out with standing tucks.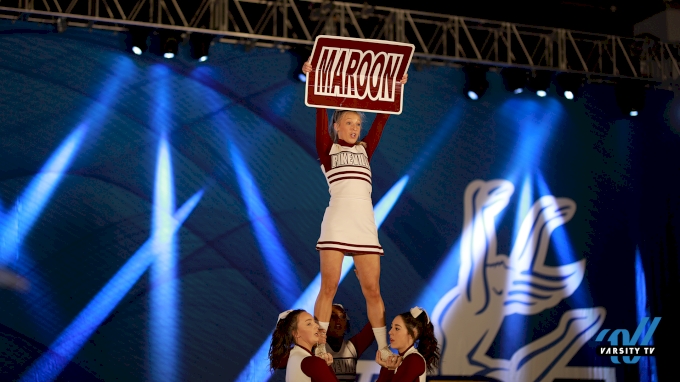 For the second part of the music portion, the team began with running fulls and two full through to fulls across the front of the mat! The team danced their way to the ending pyramid where they executed two back walkovers to front flips to the top! They continued the pyramid with a creative hand in hand transition to immediate pirouettes. The team took their hand in hands to the top, hitting an immediate lib! The two insides dropped to a load in and finished the routine with a one and a half up before hitting their ending picture!
Watch Pikeville's Bluegrass Performance