2022 NCA & NDA Collegiate Cheer and Dance Championship
The University of North Texas Holds The Top Spot In Division I Spirit Rally
The University of North Texas Holds The Top Spot In Division I Spirit Rally
The reigning Spirit Rally champions are at it again! The University of North Texas is leading the way after a strong Prelims performance at NCA!
Apr 7, 2022
by Leanza Pieroni
Collegiate spirit squads have returned to Daytona Beach, Florida this week to showcase their school's spirited traditions on stage at the 2022 NCA & NDA Collegiate Cheer and Dance Championship.
One of the most spirited divisions to take the stage today was Spirit Rally! Spirit Rally is NOT a traditional Cheer competition, but rather the display of true Game Day material designed to promote and engage crowd participation in support of the school's athletic teams.
During the championship, teams will perform their school's traditional fight song, a band chant section, and a crowd-leading section. Participants are encouraged to use signs, flags, megaphones, and poms to encourage the crowd to cheer along.
After an impressive performance in Prelims, The University of North Texas is leading the way in Division I Spirit Rally! The spirited team won the division Virtually in 2021 but they are on-site in the Sunshine State today with big energy and the skills to match.
The Michigan State University is currently ranked second followed by the University of Florida in third and the College of the Holy Cross in fourth.
Check out the Day 1 routines from Division I Spirit Rally and be sure to tune in to Varsity TV tomorrow to watch all the action LIVE!
University of North Texas
Day 1 Score: 96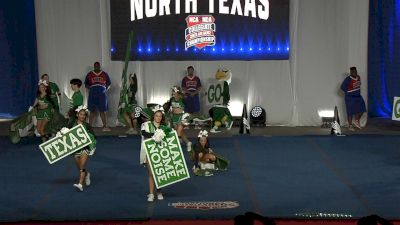 Michigan State University
Day 1 Score: 94.7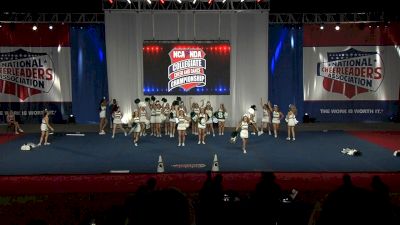 University of Florida Club
Day 1 Score: 94.4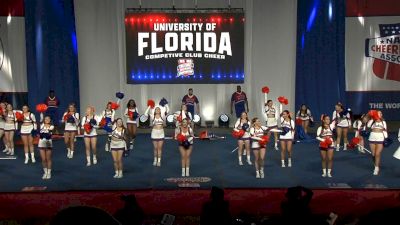 College of the Holy Cross
Day 1 Score: 90.3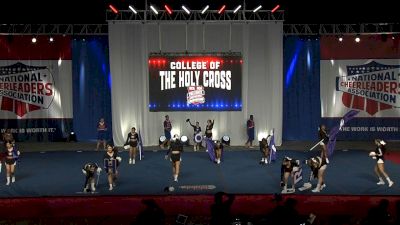 ---