Secrets To Success
The Secrets To Success: Alma College
The Secrets To Success: Alma College
Get the inside scoop on how Alma College earned back-to-back NCA National Championship titles in Advanced All Girl DIII.
Jul 7, 2022
by Emory Fazenbaker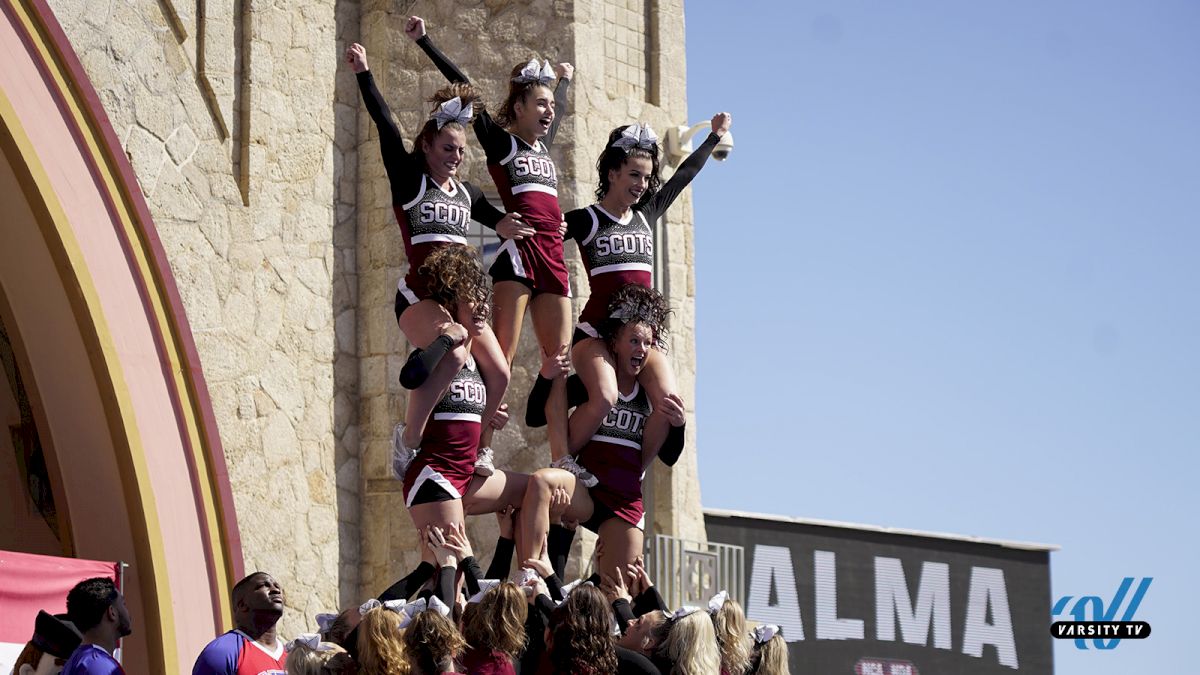 Year after year, certain programs flourish and remain on top in their divisions. This new summer series called Secrets To Success is meant to highlight those teams, and dig deeper into the blueprint for creating such accomplished squads.
Alma College is the back-to-back NCA National Champions in Advanced All Girl Division III. After starting their program from the ground up in 2012, the team has continued to push their limits and make a name for themselves in Daytona.
With their athletes coming from all across the country, they challenge each other to keep up basic skills and to continue improving during the summer time. The team has specific workouts three to four times a week throughout the break that are facilitated by their strengthening coach. These include certain movements that can be done at your home or in the gym, and relate directly to cheerleading. Alma College even has "Jumping June" where they drive their athletes to work on jump drills and stretches to better themselves.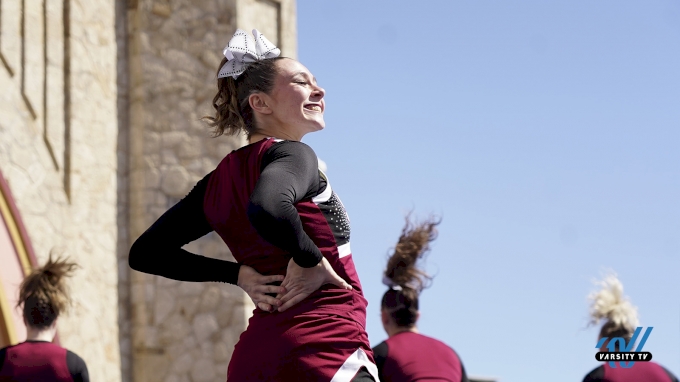 When the fall arrives, Alma College is set on designing the goals for the year and the overall make-up of their squad. Taking it back to the basics is vital for the Scots as they want to develop great habits.
One of the most known drills they perform is called the "gauntlet." This entails athletes rotating through stunt groups with simple technical stunts (toss ups, fulls ups, tic-tocs, etc.) The objective of this drill is to hit stunts under non-ideal circumstances and to be consistent. The main goal for Alma College when building a new team and progressing through the year is to develop muscle memory and consistency, even when they're fatigued.
At Alma College, the program focuses on becoming an outstanding individual as a whole. No matter what, the highest standard of excellence is expected of everyone on the team. Each and every athlete is accountable for striving to be the best they can be. The act of doing things the right way is what Coach Michelle Sabourin envisions for her athletes.
"Our culture is at the core of everything that we do, and we apply our covenants of passion, unity, and tenacity in all aspects of our lives. As a team, we are a family, we support one another and hold each other accountable. " - Michelle Sabourin
Now as the 2022-2023 season is beginning, the Scots of Alma College are ecstatic to have 25 returners and 10 newcomers on the team. The sky's the limit, and this is only the beginning for the four time NCA National Champions.
WATCH: ALMA COLLEGE FINALS
ADV. ALL GIRL DIII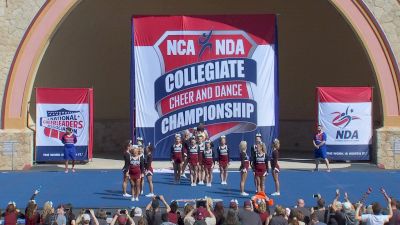 Unlock this video, live events, and more with a subscription!
Get Started
Already a subscriber? Log In