2022 JAMfest Lexington Classic
Insider Info: 2022 JAMfest Lexington Classic
Insider Info: 2022 JAMfest Lexington Classic
Everything you need to know to watch the 2022 JAMfest Lexington Classic on December 10th on Varsity TV.
Oct 27, 2022
by Emory Fazenbaker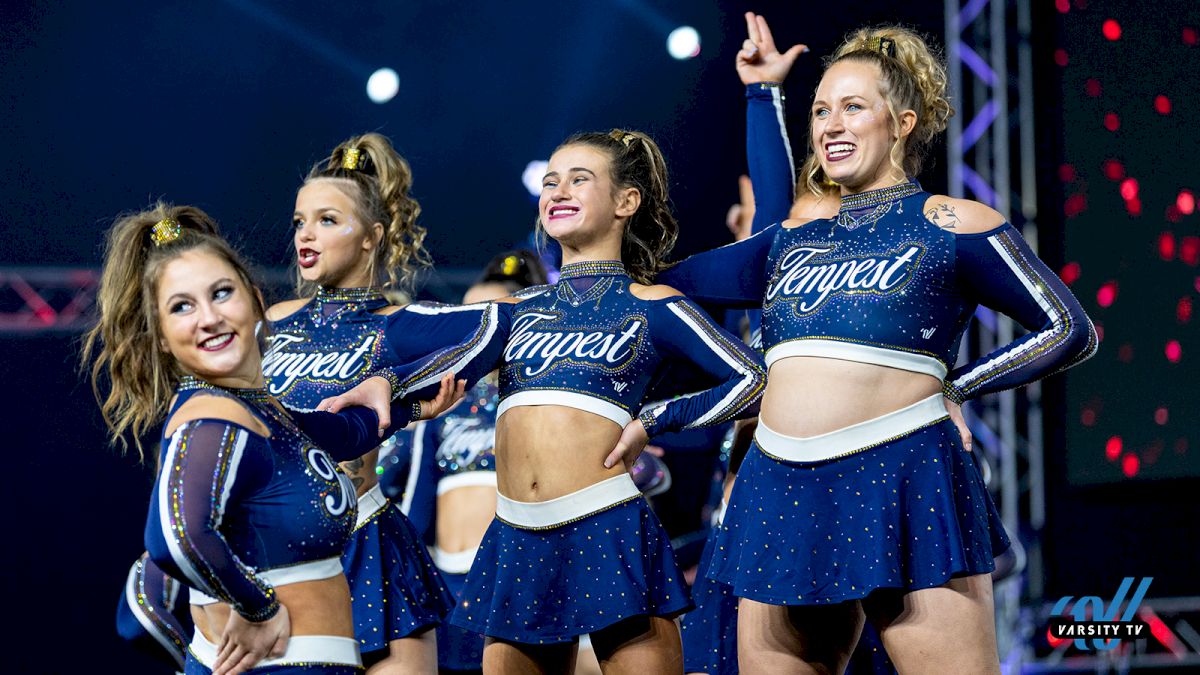 The 2022 JAMfest Lexington Classic is almost here and you don't want to miss out on all the action. Your favorite teams are hitting the mat in the Bluegrass State and they're ready to show off their brand-new routines. Don't waste this opportunity to watch Kentucky programs compete to earn bids to the highly prestigious end-of-season championship events!
---
Who: All Star Cheerleaders
When: December 10, 2022
Where: Central Bank Center in Lexington, KY
Watch: LIVE on Varsity TV
Rebroadcast: Watch HERE
The League: 400 Points Up For Grabs
---
Venue Insider
The 2022 JAMfest Lexington Classic will take place at the Central Bank Center in Lexington, Kentucky. It is located in the heart of downtown Lexington and is known for its small-town charm with its big-city amenities. The convention center is within walking distance of numerous hotel options, 75 restaurant choices, and shopping areas for all to browse.
In case you get hungry before, during, or after the event, check out some dining options nearby.
Looking for some attractions to take the family to? Here are entertaining ways to get the full experience.
Information on parking and directions to the Jackson Convention Center can be found here.
---
Teams To Watch
Taking a look back at last year's competition, teams brought the heat and proved they have what it takes to take home a title.
Some teams returning to defend their title include Perfect 10 Heat Explosion and The Stingray All Stars Reloaded! Who will end up on top this year? Be sure to tune in to Varsity TV as each team takes the mat to show off their skills.
---
Bids Up For Grabs In Lexington!
5 Wild Card Bids to The Summit
5 Wild Card Bids to The D2 Summit
2 Wild Card Bids to The Youth Summit
Top 3 teams in eligible divisions will earn an At-Large Bid The Regional Summit

Golden Tickets to The U.S. Finals
1 Paid Bid to The Quest
1 Silver Bid to The Quest
3 At-Large Bids to The Quest
1 Bronze Bid to The Quest
---
The League is the official points system for the sport of All Star cheerleading.
Every team who competes at a Varsity All Star Event this season will be included in The League. Team standings are determined by the Points System displayed here. At each Varsity All Star event your team completes, your team will earn points based on the assigned event and placement point value.
At the end of the season, your top 5 Varsity All Star event scores will be used to calculate your final standing. In total, 120 winners will be recognized from 1st – 3rd place across each region. One champion will be crowned in each of the 5 regions across the 8 eligible divisions, meaning 40 champions will be awarded in total. Champions will win cash and prizes!
Click here to learn more about The League
400 Points Up For Grabs
• First-place teams will receive 400 Points for The League!
Click here to view the full Points System breakdown.
Tune in to Varsity TV on December 10th, to watch all the action live from the 2022 JAMfest Lexington Classic!
---