Cheersport
Insider Info: 2022 CHEERSPORT Tampa Classic
Insider Info: 2022 CHEERSPORT Tampa Classic
Everything you need to know to watch the 2022 CHEERSPORT Tampa Classic on December 4th, live on Varsity TV.
Oct 27, 2022
by DJ Greenzweig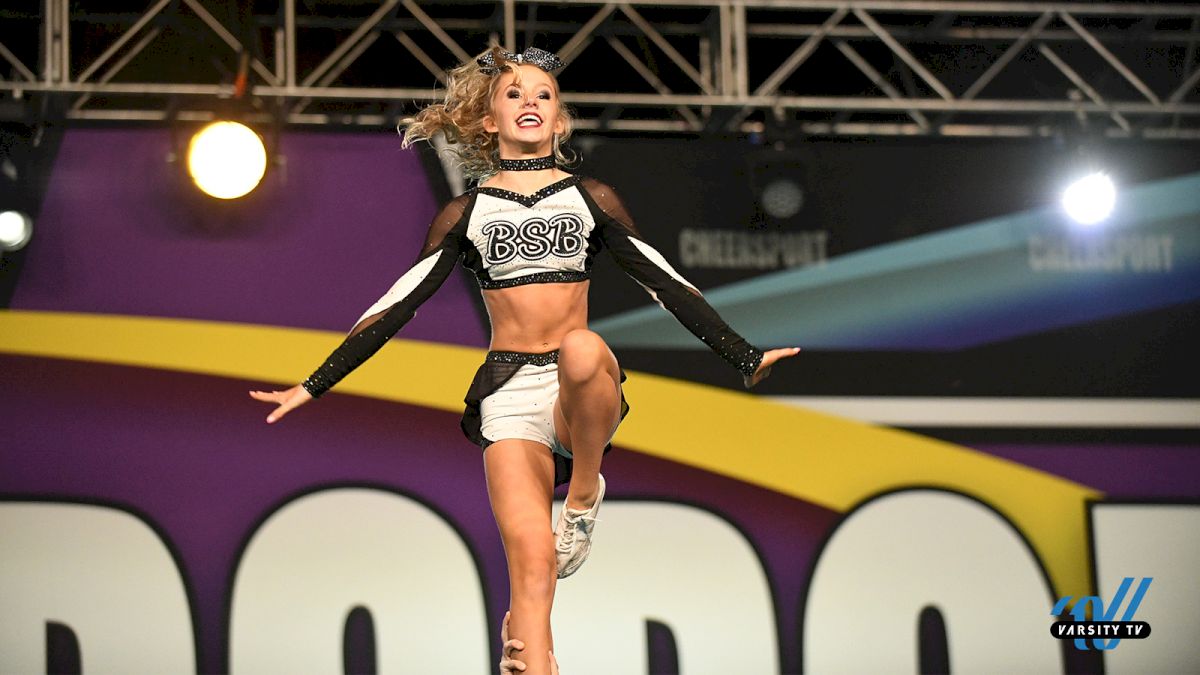 Get ready Tampa- the 2022 CHEERSPORT Classic is coming to you! Teams from all over will be traveling to Tampa, FL to compete on December 4 for titles, bids, League Points, and more. The competition this year is fierce, and you can follow along LIVE on Varsity TV.
---
Who: All Star Cheerleaders
When: December 4, 2022
Where: The Tampa Convention Center in Tampa, FL
Watch: LIVE on Varsity TV
Rebroadcast: Watch HERE
The League: 400 Points Up For Grabs
---
Venue Insider
This year the 2022 CHEERSPORT Tampa Classic will be held in the Tampa Convention Center, located right outside of Downtown Tampa's beautiful city. With 200,000 square feet, this venue is the perfect place to cheer on YOUR favorite athlete and team on December 4th!
Looking for something to do following the excitement of the competition? Well, you're in luck! Downtown Tampa has a variety of things to see and do for all ages. Whether you're taking a walk on the Tampa Riverfront, visiting one of Downtown's many museums, or hopping on the Cross Bay Ferry, we can guarantee you'll enjoy your day in Tampa. Check out these attractions & more, listed here!
Fuel your day with the many options the Convention Center has to offer. Find coffee, quick bites, and restaurants within the venue listed here.
---
The Competition Is On!
Last year's competition brought out some top teams and exciting moments. In 2021, leading programs from the CHEERSPORT Tampa Classic included Brandon All-Stars, River City All Stars, Cheer Express All Stars, & One Elite All Stars. View the full results from last year's competition here.
Who will end up on top this year? We can't wait to find out!
Bids Up For Grabs In Tampa
5 Wild Card Bids to The Summit
5 Wild Card Bids to The D2 Summit
2 Wild Card Bids to The Youth Summit
At-Large Bids to The Regional Summit
1 Silver Bid to The Quest
2 Bronze Bids to The Quest
Golden Tickets to The U.S. Finals
---
The League is the official points system for the sport of All Star cheerleading.
Every team who competes at a Varsity All Star Event this season will be included in The League. Team standings are determined by the Points System displayed here. At each Varsity All Star event your team completes, your team will earn points based on the assigned event and placement point value.
At the end of the season, your top 5 Varsity All Star event scores will be used to calculate your final standing. In total, 120 winners will be recognized from 1st – 3rd place across each region. One champion will be crowned in each of the 5 regions across the 8 eligible divisions, meaning 40 champions will be awarded in total. Champions will win cash and prizes!
Click here to learn more about The League
400 Points Up For Grabs
First-place teams will receive 400 points for The League!
Click here to view the full Points System breakdown
Tune in to Varsity TV on December 4th to watch the action live from the 2022 CHEERSPORT Tampa Classic in Tampa, FL!
---