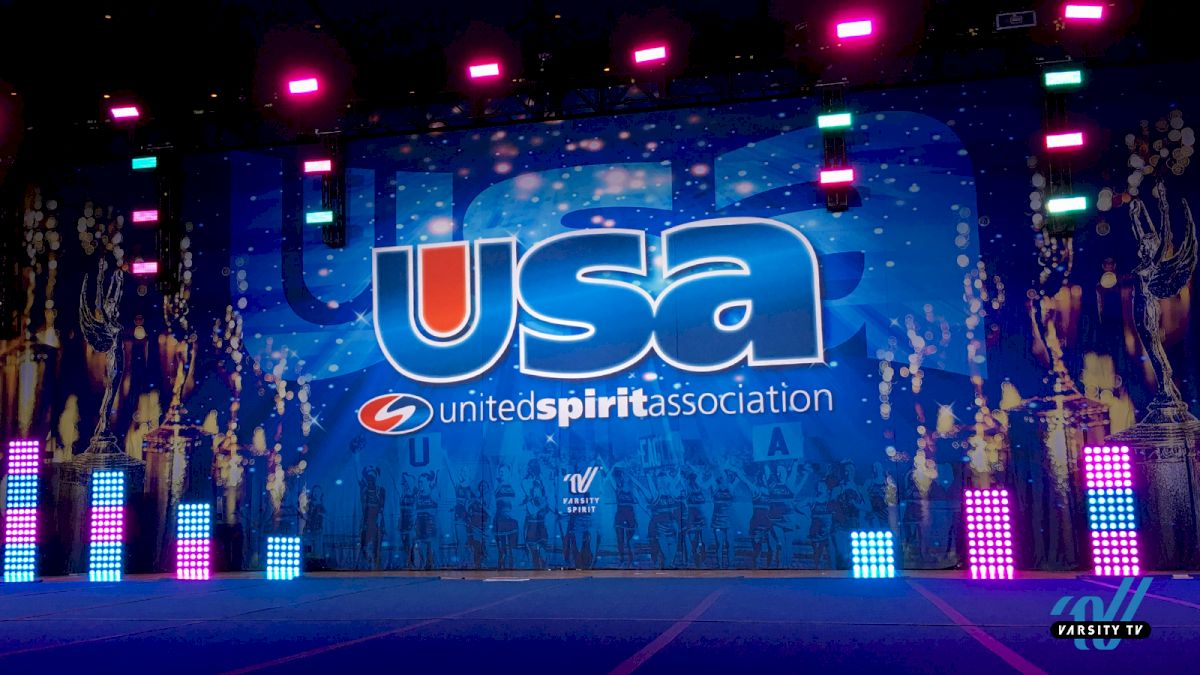 The 2023 USA Spirit Nationals is back in Anaheim, California! Make sure to mark your calendar and be ready to watch as teams take the mat. Cheerleaders, songleaders, pep flag teams, and mascots are gearing up to earn the honor of a national title. This is a weekend that all Spirit fans don't want to miss!
USA Spirit Nationals began in 1984, bringing together competitors from the cheerleading, song/pom, mascot, and pep flag activities. This competition is unique for the variety of teams it brings together, unifying all types of spirit teams in one place.
---
Who: Cheerleaders, Song/Pom, Pep Flag Teams, & Mascots
When: February 24-26, 2023
Where: Anaheim Convention Center in Anaheim, CA
Watch: LIVE on Varsity TV
Rebroadcast: Watch HERE
---
Venue Insider
Home to Disneyland, the USA Spirit Nationals, and the USA Collegiate Championships, Anaheim is the place to be for the best in spirit leading.
 It's all taking place at the Anaheim Convention Center starting bright and early Friday, February 24th, as the first team takes the stage.
Click here to view the 2023 USA Spirit Nationals Event Information

.
If you're in search of a great food spot or need to take a break from the competition, check out these places to eat within walking distance. Need to celebrate your championship win or just looking for a day of fun? Then head over to the Disneyland Resort or Disney's California Adventure Theme Park!
---
The Most Spirited Weekend Is Here!
One of the must-watch divisions of the weekend is USA's trademark "Crowdleader® Team" division.
The Crowdleader® Team division focuses on UNITING a school's spirit squad into one high-energy performance! In true "United" Spirit Association fashion, teams have the option of having their whole program on the floor together for a dynamic performance showcasing both Varsity and Junior Varsity, the cheerleaders, song/pom, dance, pep flags as well as mascots and drum majors.
In 2022, Villa Park High School won the Small Crowdleader Teams division, Xavier College Preparatory High School won the Large Crowdleader Team division, and Downey High School won the Co-Ed Crowdleader Teams division!
View 2022 USA Spirit Nationals Results
View 2021 USA Spirit Nationals Results
View 2020 USA Spirit Nationals Results
Tune in to Varsity TV on February 24-26, to watch all the action live from the 2023 USA Spirit Nationals!
---