2023 USA Collegiate Championships
Insider Info: 2023 USA Collegiate Championships
Insider Info: 2023 USA Collegiate Championships
Everything you need to know to watch the 2023 USA Collegiate Championships on February 25-26 on Varsity TV.
Nov 30, 2022
by Emory Fazenbaker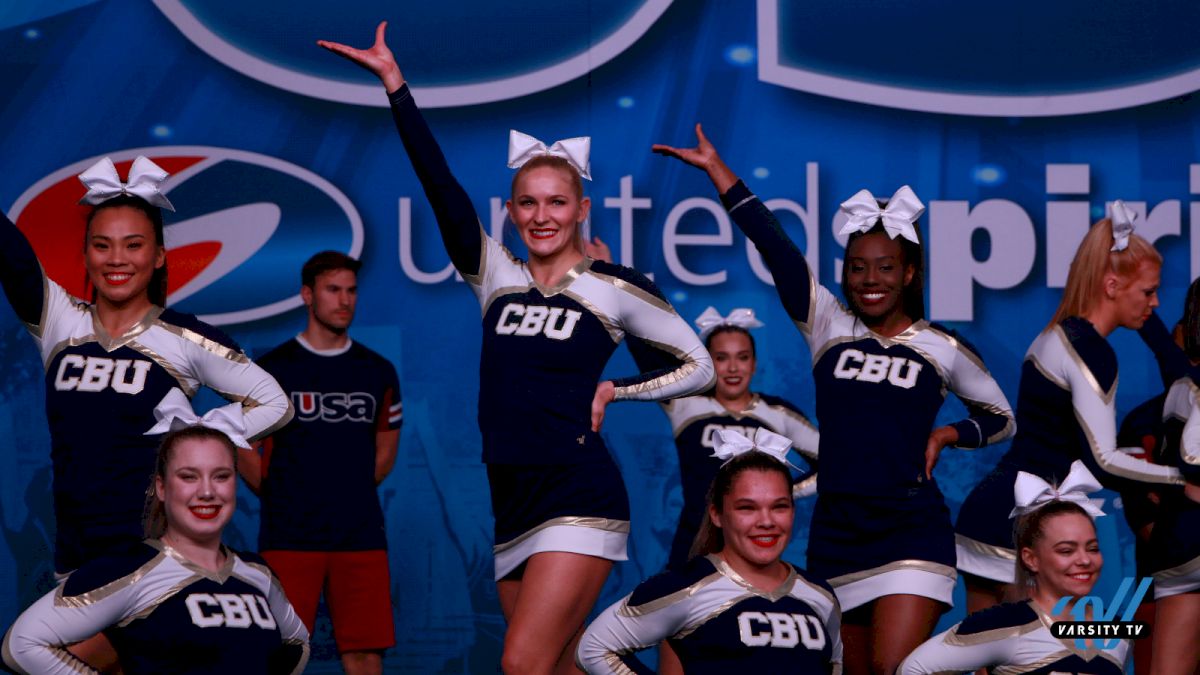 The USA Collegiate Championships is known for bringing together 2-year and 4-year institutions from throughout the United States and abroad to compete in a fun-filled weekend of cheer, dance, and mascots. The event is held in Anaheim, California, in collaboration with USA Spirit Nationals, so that high school teams may experience what the college teams bring to the competition floor.
Varsity TV is headed out West yet again to bring you full coverage of the 2023 USA Collegiate Championships!
---
Who: College Cheerleaders, Dancers, Mascots
When: February 25-26, 2023
Where: Anaheim Convention Center in Anaheim, California
Watch: LIVE on Varsity TV
Rebroadcast: Watch HERE
---
Venue Insider
Home to Disneyland, the USA Spirit Nationals, and the USA Collegiate Championships, Anaheim is the place to be for the best in spirit leading.

It's all taking place at the Anaheim Convention Center beginning bright and early Saturday, February 25th, as the first team takes the stage. Head to the venue to watch teams put on show-stopping performances all weekend long at the USA Collegiate Championships.

In case you get hungry before, during, or after the event, check out some dining options nearby.
Need to celebrate your championship win or just looking for a day of fun? Then head over to the Disneyland Resort or Disney's California Adventure Theme Park!
---
*NEW THIS YEAR*
REBROADCAST: 2023 USA Collegiate Championship: Missed the action the first time? You're in luck. A 24-hour delayed broadcast live stream with the sound of the event will be available to watch on February 26-27th. Watch the rebroadcast here.
Tune in to Varsity TV on February 25-26, to watch all the action live from the 2023 USA Collegiate Championships!
---