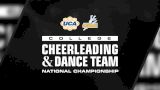 2019 UCA & UDA College Cheerleading & Dance Team National Championship
Orlando, FL
Jan 18-20, 2019
Find Videos
Filter Videos

626 Videos

Performance Type

Event Archive

600

Performance

600

College Cheer--Spirit

1

Division

Open Jazz

48

Cheer Division IA

41

Open Coed Game Day

41

Division IA Game Day

36

Small Coed Division I

34

Division I Jazz

31

Open Hip Hop

30

All Girl Division IA

28

All Girl Division I

27

Division IA Jazz

27

Open All Girl

25

Open Pom

24

Division IA Hip Hop

23

Division IA Pom

21

Small Coed Division II

19

Division I Pom

18

Division I Hip Hop

17

Open All Girl Game Day

16

Division IA Dance Game Day

14

Divison IA Jazz

13

Mascot Division IA

11

Cheer Division II

10

Open Coed

10

All Girl Division IA Game Day

9

Cheer Division I

9

Division I Dance Game Day

7

Open Dance Game Day

6

Open Mascot

6

All-Girl Division IA

1

Round

Semi

330

Finals

264

Encore

6

Day 1

1

Brand

Program

University of Puerto Rico

15

San Diego State University

12

University of Minnesota

12

University of Delaware

11

University of Tennessee

10

University of Cincinnati

9

University of Mississippi

9

Avila University

8

Southeastern Louisiana University

8

The Ohio State University

8

University of Alabama

8

University of Washington

8

Washington State University

8

Grand Canyon University

7

Hofstra University

7

Morehead State University

7

Northwest Missouri State University

7

Rutgers University

7

The College of New Jersey

7

The University of Oklahoma

7

University of Memphis

7

University of Nevada

7

West Chester University

7

Louisiana State University

6

UCF

6

University of Colorado Boulder

6

University of Kentucky

6

University of New Mexico

6

Drury University

5

Florida State University

5

Brand Full Name

Universal Cheerleaders Association

340

Universal Dance Association

290

Skill

Content Type

Performance

601

Event Archive

600

Interview

7

Feature

6

Highlight

6

Preview

6

FloFilm

1
---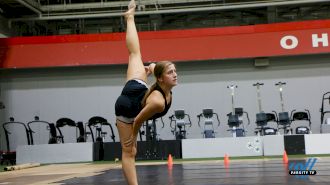 A Tradition In The Making: Ohio State Dance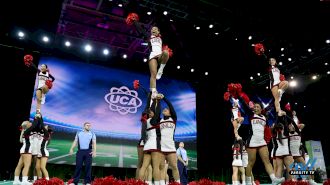 UNLV Cheer Earns First-Ever National Championship!
It's Day 1 Of The 2019 UCA & UDA College National Championship!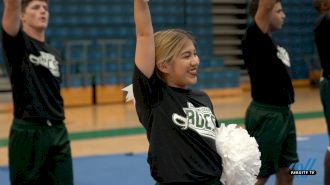 The Dynasty Continues: Shelton State Community College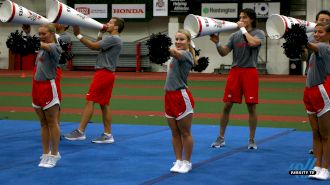 Champions In The Making: The Ohio State University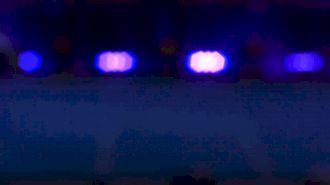 University of Washington [2019 Cheer Division IA Finals] UCA & UDA College Cheerleading and Dance Team National Championship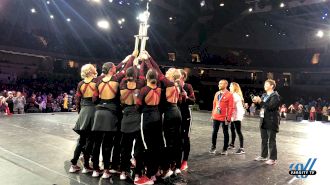 Back To Back Div. lA Pom Champions, The Ohio State Buckeyes!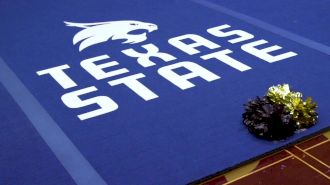 Inside Look At One Of Texas State's Final Practices Before Nationals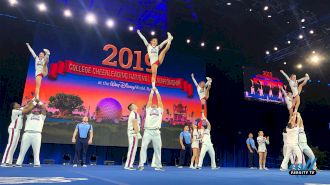 West Georgia Continues Their Championship Legacy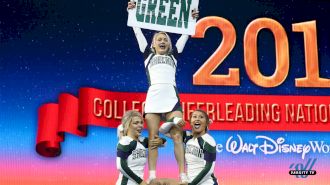 Shelton State Holds The Longest Win Streak In College Cheerleading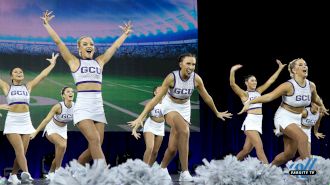 Grand Canyon Claims First Ever Game Day Title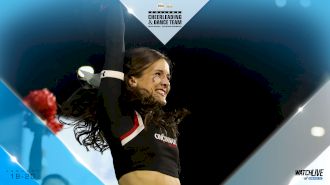 The UCA Game Day Championship Is About To Begin!