Welcome to the 2021 NCA All-Star National Championship event hub! Click 'Read More' below to find the very best coverage of the competition including a live stream, the order of competition, results, photos, articles, news, and more!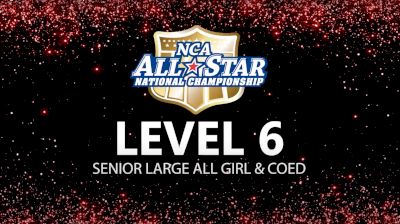 Level 6: Two Of The Most Anticipated Divisions At NCA All-Star
Mar 8, 2021
Level 6 Senior Large All Girl and Coed are two of the most anticipated divisions at NCA All-Star! Watch back the Level 6 Senior Large recap from the live show.