Welcome to the 2021 NCA All-Star National Championship event hub! Click 'Read More' below to find the very best coverage of the competition including a live stream, the order of competition, results, photos, articles, news, and more!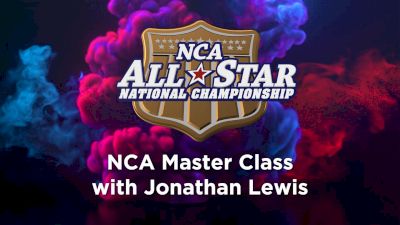 NCA Master Class With Jonathan Lewis
Mar 8, 2021
Watch the NCA Master Class with Jonathan Lewis from the 2021 NCA All-Star Virtual National Championship on Varsity TV.