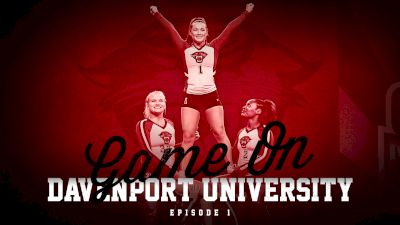 Game On: Davenport University (Episode 1)
Nov 20, 2019
Davenport University is a powerhouse when it comes to STUNT the Sport, and they're back in 2019 to fight for their fifth national title! Head coach Celia Allen-Hames has high expectations for the team, and they'll stop at nothing until they've reached the top.
In Episode 1, the Panthers come together for one last practice before heading into the first game of the national championship. The defending champions take on Vanguard for their first match in hopes of making it to the next game!
Follow DU through the peak of their season at the 2019 College STUNT National Championship in the Varsity TV documentary, Game On: Davenport University!