The Thomas Family Trio Competes at College Nationals!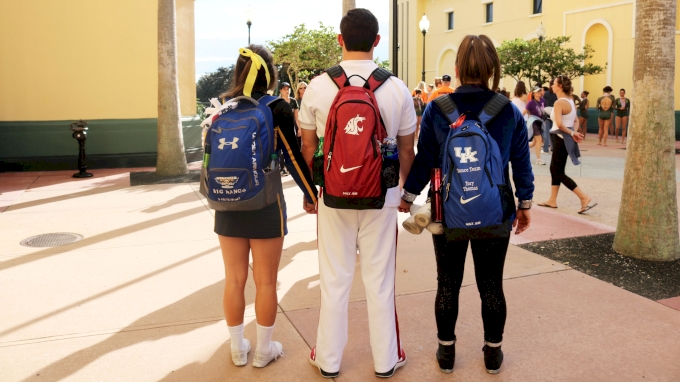 Cheerleading and dance competitions are filled with a wide variety of emotions. You can be riding an emotional roller coaster of excitement to nervous in just a few minutes. One thing that you can always count on to lift your spirit and calm your nerves is your family's support. And we're not just talking about your 'cheer family'. This lucky trio of siblings are all involved in college cheer and dance, so as you can imagine, their lives are always filled with a little extra spirit.
The Thomas family was lucky to have three talented siblings together during their exciting but stressful weekend at UCA College Nationals. Originally from Duvall, Washington the siblings moved to new cities to pursue their cheer and dance dreams. The oldest, Ryan, cheers at Washington State University, Nancy is a Junior on Morehead State University All Girl and Tory is a Freshman on the University of Kentucky Dance Team.
Due to their distance and crazy practice and game schedules finding time to get together takes a bit of life-choreography. Other than during the holidays, the only time these three can guarantee to see each other is during the UCA & UDA College Cheerleading and Dance Team National Championship!