Going For Gold: USA Coed | Season 2 (Trailer)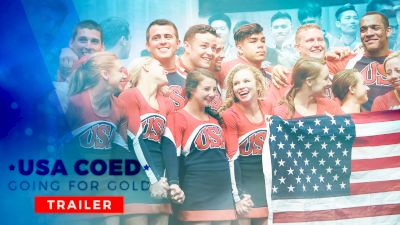 Passion, pride, athleticism and talent define the USA Coed National Team. They've trained their entire lives to perform the most elite skills in cheerleading, and earning a gold medal at the ICU World Championships is the ultimate goal.
Follow the team and their world-class coaches through tryouts, training and competition. What does it take to earn a gold medal competing with the top teams in the world? Find out in this 3-part documentary exclusively on Varsity TV.
---
Watch the full series now!