Beyond The Routine: Queen Cobras (Trailer)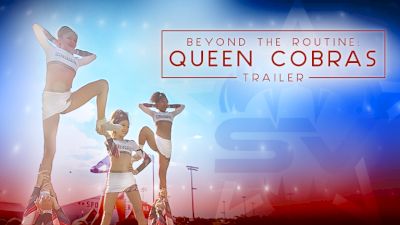 An up-and-coming gym, Stars Vipers out of Shertz, Texas, is known for second to none technique and passionate coaches. When they take the floor you know who they are, and when they leave the floor you're on your feet. They only have two performances and two minutes and thirty seconds to hit zero and make one last impression on the judges...What's it like training with the Queen Cobras, and taking the mat one last time in their season's finale?
Find out in this two-part Varsity TV documentary as the Queen Cobras put in final hours in the gym, push through not-so-perfect performances, and take on the biggest competition of their season: The Summit 2017.