Oklahoma Cheer Wins First Ever National Championship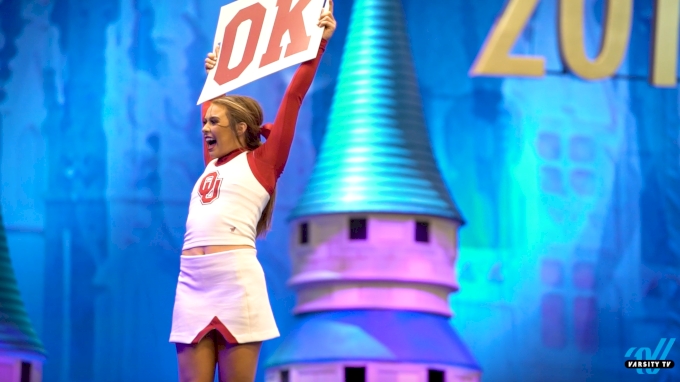 Oklahoma Cheer made history this past weekend after taking home a big win in All Girl Division lA at the 2018 UCA & UDA College Cheerleading and Dance Team National Championship. This marks OU's first-ever national championship.
We caught up with the team after awards to hear more about their incredible routine.
Congratulations Oklahoma & Boomer Sooner!
[Watch] Oklahoma's Finals Routine