10 Years In The Making: Zone Cheer Supremacy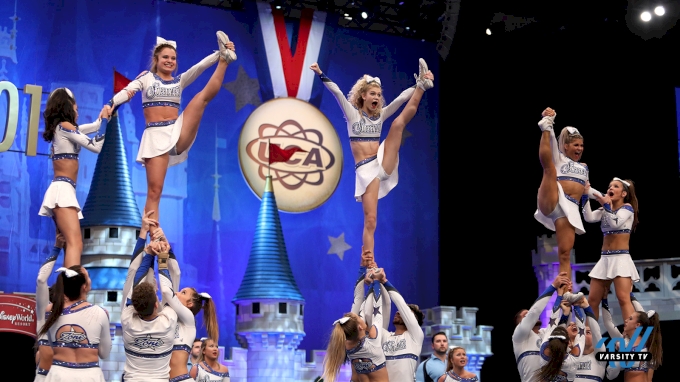 Zone Cheer All-Stars is in their 10th season as a program and this weekend they brought their first-ever Worlds level team, Supremacy, to compete at the 2019 UCA International All Star Championship.
Supremacy came to Orlando with the hopes of building their confidence on the mat and performing two solid routines.
The L5 Senior Open Large Coed team did just that and is rounding out their weekend with not one but two zero-deduction routines!
Varsity TV caught up with the Cheerleader's Choice Champion at UCA to hear more about the program and their newest Level 5 team.