It's Game Day: NC State (Trailer)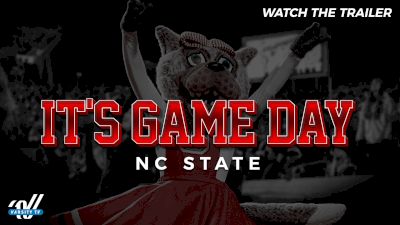 North Carolina State University is known for their incredible game day atmosphere! It's Homecoming weekend in Raleigh, North Carolina, and the Wolfpack is gearing up to bring out the excitement in all of the student body.
Varsity TV takes you behind the scenes as the cheerleaders, dancers, band members, and mascots prepare for their biggest game of the season. The NC State Wolfpack versus the Clemson Tigers is a huge rival game that the team looks forward to every year.
On Saturday, September 12th, tune in to the Cheerleader's Choice: School Spirit Spotlight live stream for a look at the never before seen It's Game Day: NC State film!