Beyond The Routine: CJA Bombshells (Trailer)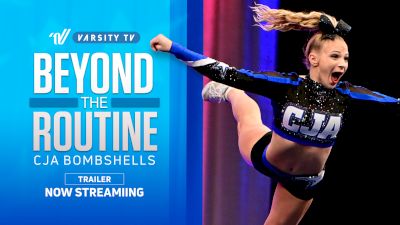 The Central Jersey All Stars Bombshells have always been a fan favorite in the Senior XSmall division, but in 2021 they took on Senior Open! For the first time in history, the NCA All-Star National Championship turned virtual for the health and safety of athletes around the country, but that didn't stop Bombshells from striving for a goal they had in mind. Follow them through their 2021 NCA All-Star Virtual National Championship experience!
Tune in to Varsity TV on Friday, July 9th for the release of the four-episode series Beyond The Routine: CJA Bombshells!