Beyond The Routine: CJA Bombshells (Episode 1)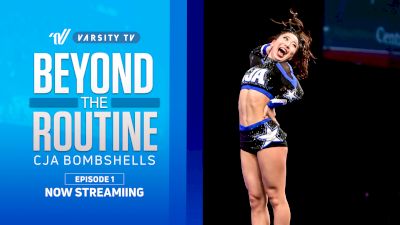 The Central Jersey All Stars Bombshells have always been a fan favorite in the Senior XSmall division, but in 2021 they took on Senior Open! For the first time in history, the NCA All-Star National Championship turned virtual for the health and safety of athletes around the country, but that didn't stop Bombshells from striving for a goal they had in mind. Follow them through their 2021 NCA All-Star Virtual National Championship experience!
In Episode 1, we meet some of the people who make up the Bombshells! Coaches Gina, Sefa, Pam, and Gym Owner & Coach Patty Ann give us an insight into what being a Bombshells really means. Bombshell athletes Victoria, Oderaa, Emma, & Carmela give their inside perspective to what it takes to be a part of this renowned team! The teams hits the practice floor one last time before taking their shot at an NCA All-Star National Title in the Senior Open division for the very first time.