When new athletes make the US National Team, they instantly become a part of a bond that has been created by all of the USA athletes that have come before them! Jadyn Ray fell completely in love with the USA Cheer program after her first experience on the coed team.
Jadyn is from Augusta, Kansas and has been cheering for the University of Kansas for three years. She says her first experience on USA was nothing like she expected it would be!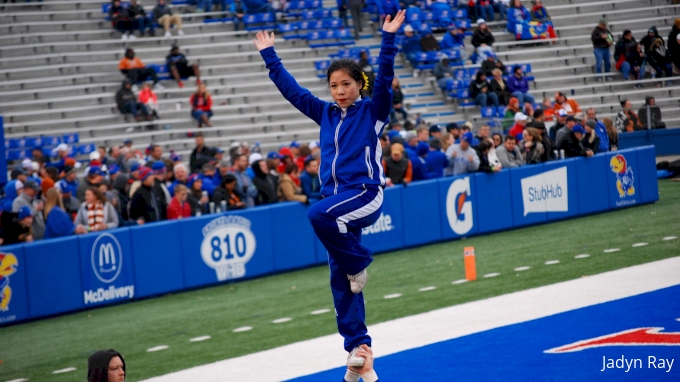 "I honestly thought we were going to condition more because that is how I was trained, but instead we worked on the skills day in and day out to produce the best product," Jadyn said. "I had so much fun training with the team! It was unlike any other team I have ever been a part of."
Everyone is so talented and works so hard. It blew my mind away how well everyone worked together and encouraged each other! -Jadyn Ray
It's incredible how a group of athletes can become such good friends and work so well together with only spending 12 days of training with each other. Jadyn was blown away by the USA Cheer process and what came out of it!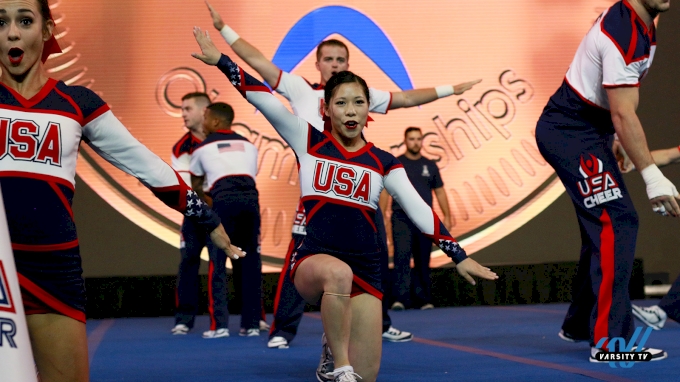 "The chemistry of the team was electric!" Jadyn said. "I don't think anyone could tell that it was some people's first year or 10th year because we all got along so well. My first day there everyone treated me like family when I had never met some of them in my life. It was definitely heartwarming. I made some lifelong friends and we only spent 12 days together! How amazing is that?"
When it comes to training with USA Cheer, these athletes never know what they're going to get. They must rely on their coaches to guide them down the right path. Jadyn did just that, and it worked out in her favor!
"My favorite part of training was when LeRoy took a leap of faith on me as a mid-layer in the ending pyramid!" Jadyn said. "I don't think anyone expected it to ever happen in my lifetime, let alone that it would work out so well, but it was perfect! And I got to try something completely new to me with the most talented cheerleaders in the world, which I think is pretty cool!"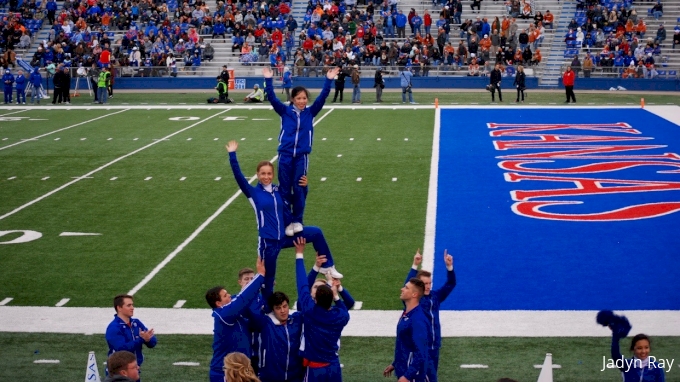 It's every cheerleader's dream to do something as extraordinary as compete with the US National Team. For Jadyn, standing on the podium and holding the American flag was something she'll never forget. It was in that moment that Jadyn realized that her dream had come true.
"Standing on the podium, holding the flag, and singing the national anthem because of our success was such a humbling experience for me," said Jadyn. "I never imagined that I would have ever gotten this far in my cheer career and I really had a 'coming to Jesus' moment and just felt blessed for the talents and opportunity He has given me. I 100% cried before they even announced USA as World Champs."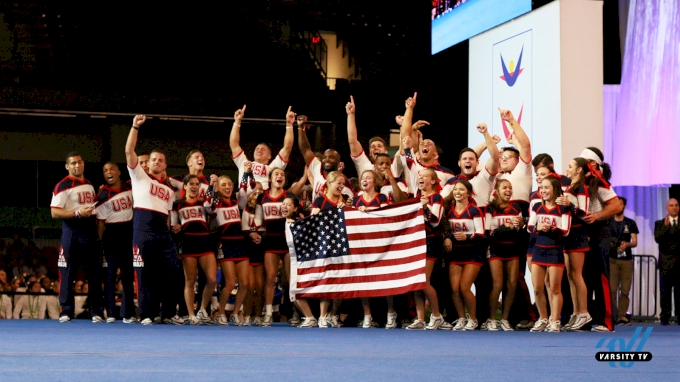 Fun Facts About Jadyn:
"I wear my socks inside out! Everyone always tries to fix them for me. I enjoy reading in my free time! My favorite types of books are the classics like Oliver Twist, To Kill a Mockingbird, books like that. I am also a huge Harry Potter fan! I am a Hufflepuff for any of my fellow Harry Potter fans!"
Love Jadyn? Check out one of her USA Cheer teammate John Stuart [HERE]!
Follow Jadyn and her teammates in the upcoming documentary series Going For Gold debuting September 21st right here on Varsity TV! Get a sneak peek of the action in the official trailer.