After this week's big cheer news, I think we can all agree; the WKU Hilltoppers have a bright future ahead of them!
On Monday, August 10th, Alli Lumpkin was announced as the new Western Kentucky University Head Cheerleading Coach and Spirit Program Coordinator!
Lumpkin is a highly decorated coach that is sure to make a big impact at WKU.
For the past eight years, Lumpkin shared her coaching skills as the assistant cheerleading coach at Jones College and the owner of an All Star gym in Mississippi, Gem of Champions. In 2019 and 2020, Jones College took second place in the Open Coed division at the UCA & UDA College Cheerleading and Dance Team National Championship.
Lumpkin has also worked with some of the best athletes in the nation for the past six years as the assistant coach for the US National Coed Team. During her time with the program, USA Coed won gold at the ICU World Championships from 2016-2019.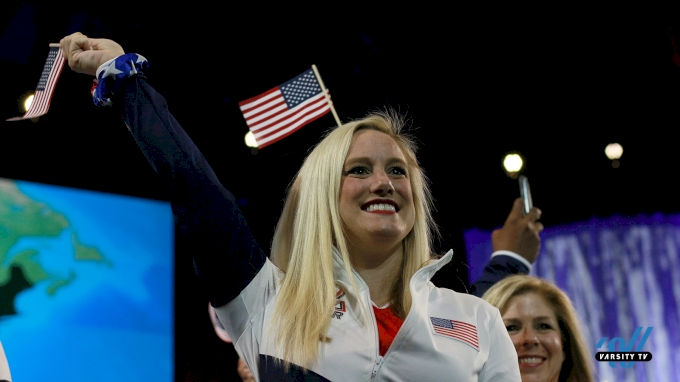 Before going on to coach champions, Lumpkin herself was on the mat claiming multiple national and world championship titles.
Lumpkin was a three-time UCA College National Champion at the University of Kentucky where she cheered from 2007-2011. She also won two gold medals with the US National Coed Team, as well as a gold and silver medal in the ICU Partner Stunt Division.
"The WKU Cheer Program played a major role in creating the person I am today," Lumpkin said in her press release with WKU. "The training I received from former coaches and athletes kickstarted my cheerleading journey. From winning national championships at UK, becoming a 3-time World Champion competing for our U.S. National Team, to coaching JUCO, coaching All-Star athletes and being a part of our U.S. National Team coaching staff, it is time to bring my experience back to WKU."
"It is time to give back to the program that first gave a high school freshman a chance at greatness." - Alli Lumpkin
---
Get To Know Alli Lumpkin & Watch Going For Gold!