2023 The MAJORS
Insider Info: The MAJORS 2023
Insider Info: The MAJORS 2023
Everything you need to know to watch the MAJORS live on Varsity TV on January 20th.
Oct 6, 2022
by Jaeclinn Hall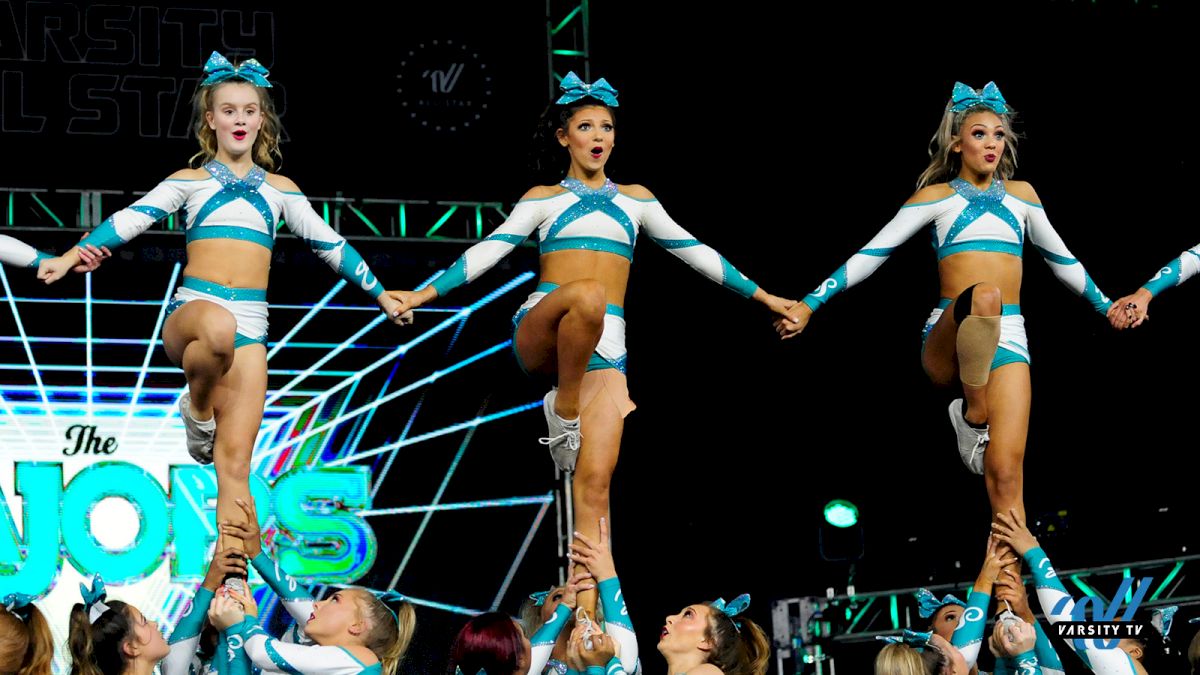 The MAJORS is back for its 12th anniversary, and the competition is going to be legendary! The invite-only event will be streaming LIVE on January 20, 2023, on Varsity TV.
Here is everything you need to know to watch The MAJORS 2023 live!
---
Who: 28 of the top Level 6 teams in the nation
When: January 20, 2023
Where: Indiana Convention Center in Indianapolis, IN
Watch: LIVE on Varsity TV
Rebroadcast: Watch HERE
---
Venue Insider
Heading to The MAJORS 2023? Get ready, because you're visiting the Indiana Convention Center in downtown Indianapolis, Indiana, and you're in for a MAJOR weekend.
It all takes place in Hall I, and with reserved seating for The MAJORS 2023, there is no need to form lines early in the hallway as everyone's seat number is already assigned! Enter any time after 5:45 PM ET to shop exclusive MAJORS merchandise before taking your seat.
Be sure to locate your seat before 6:45 PM ET when the arena will go dark for the show! For your convenience, there will be maps, banners, signs, and ushers available from 5:45 PM ET until 7 PM ET to help guide ticket holders to their seats.
If you need to take a break from the competition, you can stop by the concession stand inside the hall to grab some snacks. Take a virtual tour of the facility before you arrive to navigate the space like a pro.
Can't make it to Indy? Don't worry! Varsity TV will be on-site to bring you the very best coverage of the competition including a live stream, routine videos, the performance order, results, photos, articles, news, and more!
---
Within the lineup, you'll see eight returning MAJORS Champions, nine reigning 2022 NCA All-Star National Champions, two Varsity All Star Triple Crown Champions, and ten reigning 2022 Cheerleading World Champions.
Meet the 28 incredible Level 6 teams that have been selected to compete at The MAJORS 2023 on Varsity TV.
L6 Senior XSmall Coed
Central Jersey All Stars - Team Gunz
CheerVille Athletics - Anarchy
Twist & Shout - Diamonds
L6 Senior XSmall All Girl
SC Cheer - Fearless
The California All Stars - Vixens
Elite Cheer - Stars
L6 Senior Small Coed
KC Cheer - Fierce 5
Brandon All-Stars - Senior Black
MACS Allstar Cheer - Senior Starz
L6 Senior Small All Girl
Cheer Extreme (Raleigh) - SSX
ICE - Lady Lightning
Rain Athletics - Aqua
L6 Senior Medium Coed
Woodlands Elite Cheer Company - Black Ops
Prodigy All-Stars - Midnight
Spirit of Texas - Royalty
The California Allstars - Black Ops
L6 Senior Medium All Girl
East Celebrity Elite - Bombshells
Top Gun All Stars - Lady Jags
The Stingray Allstars - Peach
L6 Senior Large Coed
Cheer Athletics - Cheetahs
The Stingray Allstars - Steel
L6 Senior Large All Girl
World Cup - Shooting Stars
Cheer Extreme - Senior Elite
Cheer Athletics - Panthers
The Stingray Allstars - Orange
Exhibition
Top Gun All Stars (Orlando) - Revelation
Twist & Shout - Adam & Eve
Woodlands Elite Cheer Company - Generals
WATCH: The MAJORS 2023 Team Reveal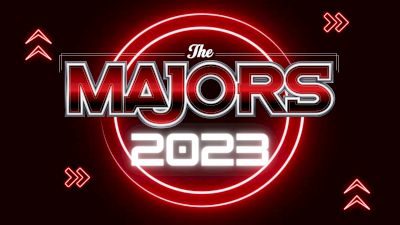 ---
View Past Results The MAJORS
Join Varsity TV today to access the very best in cheer and dance coverage, stream original documentaries on-demand, and watch 200+ live events!
---