It's time for YOU to decide what School teams you would like to be featured on Varsity TV during the upcoming season! School cheer fans will nominate FIVE fan-favorite teams who will be highlighted in exclusive in-depth features.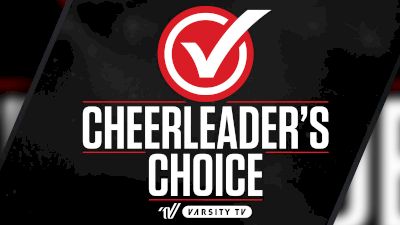 WATCH: 2022 Cheerleader's Choice School Spirit Spotlight Reveal
Jul 15, 2022
This year we received an incredible 1,520 nominations for spirited high school and college teams from across the country and the top 20 teams advanced on to the final voting round. From there we asked YOU to vote for the top 5 teams you wanted to see featured on our site this season.
We received over 22,000 votes for our top 20 nominees and it's time to reveal the 2022 Cheerleader's Choice: School Spirit Spotlight winners!