Welcome to the home of the 2022-2023 Varsity Virtual Championships Awards Show! Following every Varsity All Star Virtual event, the awards will go live every Wednesday following the event at 5:00 PM CT on the Varsity TV homepage.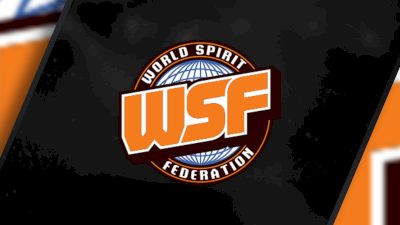 WSF Virtual Championship Awards Show
Nov 23, 2022
WSF Virtual Championship awards show
The League is the official point system for the sport of All Star cheerleading, changing the conversation from "Who won the weekend?" to "Who ranks at the top this season?"
Every team who competes at a Varsity All Star Event this season will be included in The League. Team standings are determined by the Points System displayed here. At each Varsity All Star event your team completes, your team will earn points based on the assigned event and placement point value.
At the end of the season, your top 5 Varsity All Star event scores will be used to calculate your final standing. In total, 120 winners will be recognized from 1st – 3rd place across each region. One champion will be crowned in each of the 5 regions across the 8 eligible divisions, meaning 40 champions will be awarded in total. Champions will win cash and prizes!
Click here to learn more about The League