Completed,

Apr 4 - 6, 2019
Welcome to the 2019 NCA & NDA Collegiate Cheer and Dance Championship event hub! Here you'll find the very best coverage of the competition including a live stream, the performance order, results, photos, articles, news, and more!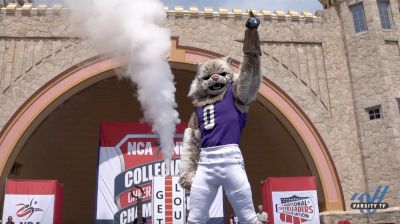 Mascot Mania At NCA & NDA College Nationals
Apr 10, 2019
The Mascot division wrapped up an incredible weekend in Daytona Beach, Florida with crowd engaging routines that you just have to watch.
Check out these highlights from the 2019 Mascot divisions!