Welcome to the 2020 UCA Hoosier Virtual Regional event hub! This season might look a little different, but Varsity TV is determined to bring the same great UCA championship atmosphere you have come to know safely and virtually to you in this virtual championship.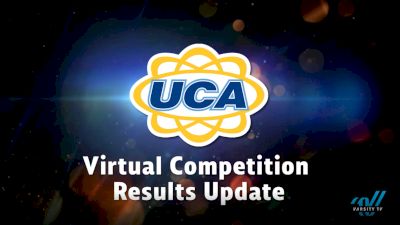 WATCH: The UCA Virtual Competition Results Update
Dec 7, 2020
Watch this weekend's UCA Virtual Competition Results Update!
Then visit the 2020 UCA Allegheny Virtual Regional, UCA Hoosier Virtual Regional, UCA Miami Valley Virtual Regional, and the UCA Milwaukee Virtual Regional event hubs to watch every routine from the competitions on-demand!