Welcome to the 2022 UCA & UDA College Cheerleading and Dance Team National Championship event hub! Click 'Read More' below to find the very best coverage of the competition including a live stream, the order of competition, results, photos, articles, news, and more!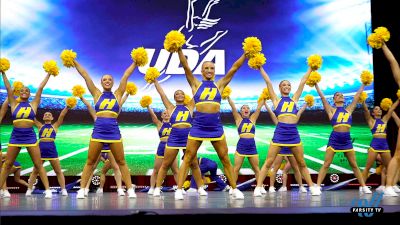 Hofstra Shows Their PRIDE in DI Dance Game Day Semis
Jan 14, 2022
Hofstra University took second place last season virtually in the DI Dance Game Day division and this year they are back in Orlando fighting for the top spot.
Varsity TV caught up with Hofstra to discuss cleaning and perfecting their showstopping performance as they prepare to take on finals.