Welcome to the 2022 UCA & UDA College Cheerleading and Dance Team National Championship event hub! Click 'Read More' below to find the very best coverage of the competition including a live stream, the order of competition, results, photos, articles, news, and more!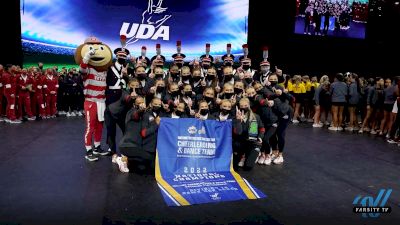 Ohio Stated Named New Division IA Dance Game Day Champions
Jan 16, 2022
The Ohio State University competed in DIA Dance Game Day for the first time and the team is bringing home a national championship title to Columbus.
Varsity TV had the chance to chat with the Buckeyes and discuss how they brought the energy and vivaciousness from The Shoe down to the Sunshine State to help and secure a win.
---