The feeling of being on the sidelines under the Friday Night Lights is like no other. From the pregame rituals to the clock hitting zero in the fourth quarter, the cheerleaders are on their feet leading the crowd and team to victory.
UCA Instructor Madeline Bassett put together her top five tips for game day success!
1. School Spirit Doesn't Start On The Sideline
As a cheerleader, you should be radiating spirit and pride for your team not only on the sidelines but in the hallways! Handing out school pride props like towels, face tattoos, and beads throughout the school day will get students pumped up to attend that night's big game.
2. Poms, Signs & Megs!
The BEST way to actively engage the crowds is with spirit props! They are such a fun way to catch the eyes of the fans in the stands. Poms, signs, and megaphones all add excitement to the game day experience! Spirit props are a fun and easy way for the crowd to join in and are a sure way to lead your team to victory.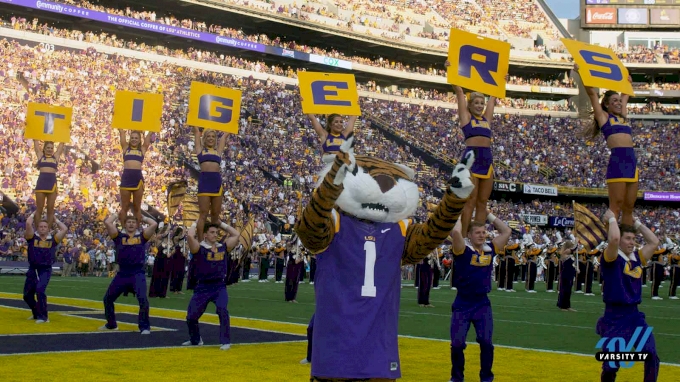 3. Stay Hydrated
While cheering on the sidelines, you are constantly on your toes: jumping, tumbling, stunting, and yelling loud for four quarters. Even with all of the excitement, remember to set up a Gatorade cooler before the game starts. Trust us, you'll thank yourself later after all of your hard work.
4. No Matter The Score, Don't Let Your Smile Fade
Smiling is contagious! As a cheerleader, it's your job to keep the crowd positive no matter what. The best way to keep up the crowd's energy is to keep up your energy!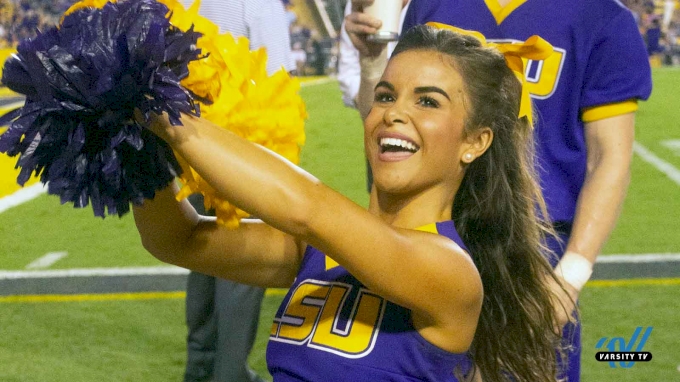 5. Most Importantly, Have Fun!
Enjoy every moment and make the most out of cheering on your team! The memories of cheering on the sidelines are some that you will cherish for the rest of your life. Remember to take it all in, from the national anthem to the last play of the game.
With these tips, your game day is sure to be a success! Have a great season!
Written by Madeline Bassett