The largest and longest-running national championship in the all star cheerleading world took over Dallas, Texas, earlier this month and this week it's taking over Varsity TV!
That's right, Varsity TV is bringing back all the action, exciting moments, and emotional wins from the 2020 NCA All-Star National Championship — it's NCA Week!
What To Watch This Week On Varsity TV
---
Relive some of our favorite moments from the 2020 NCA All-Star National Championship including Woodlands Elite Black Ops going back-to-back, Leroy McCullough pumping up the teams in A-Hall, Brandon Senior Black scoring a 99.4333 on Day 1, and Cheer Extreme Senior Elite winning their first NCA title!
ICE Lady Lighting is a fan-favorite in all star cheerleading and a heavy hitter in the Senior Small division. In this two-part Varsity TV documentary, we follow ICE Lady Lighting as they take on one of the biggest competitions of their season - NCA All-Star Nationals.
Watch Lady Lightning's journey through the NCA All-Star 2019 and stay tuned for exclusive, never-before-seen deleted scenes from the film!
Fun Fact: ICE Lady Lighting won NCA All-Star this season with a 98.4!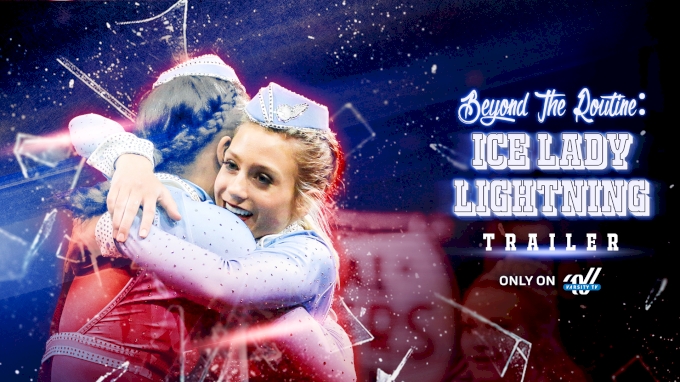 Stuck inside and looking for a way to stay active and healthy? Then look no further because the Varsity Fit Training Guide is here to make fitness fun and easy!
With Varsity Fit, you'll have access to a fitness guide created specifically for cheerleaders and dancers that you can do in the comfort of your own home! Keep your body performance-ready and work up a sweat with 16 custom-made workouts that will help you build muscle, increase flexibility, and master balance.
By the end of the eight weeks, your fitness progress will be undeniable, but don't take our word for it! Make sure to do the Varsity Fit Test before and after to see how much you have improved.
Varsity Fit Training Guide Hub | Take The Varsity Fit Test | View Varsity Fit Workout Guide