Completed,

Jan 27 - 28, 2018
Welcome to the 2018 NCA Senior & Junior High School National Championship event hub! Here you'll find the very best coverage of the competition including a live stream, the performance order, results, photos, articles, news, and more! See the official schedule, results or more competition information.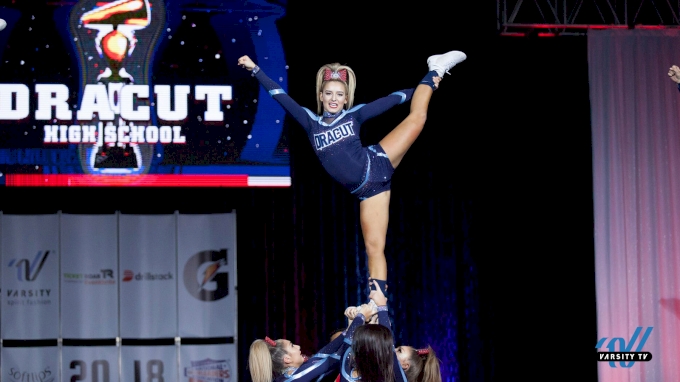 Northeast Powerhouse Takes On NCA Nationals
Mar 21, 2018
Northeast powerhouse squad Dracut High School is known for their fast choreography and elite skills. Varsity TV followed the talented Massachusetts team on their journey to the 2018 NCA High School Nationals.
Follow two-time NCA Grand Champions and your 2018 Cheerleader's Choice team Dracut High School on social media @DracutCheer.