Completed

,

Mar 1-3, 2019
Welcome to the 2019 NCA All-Star Nationals event hub! Here you'll find the very best coverage of the competition including a live stream, the performance order, results, photos, articles, news, and more!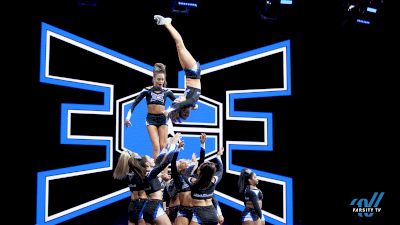 Finding Their Confidence: East Celebrity Elite Black Diamonds
Apr 15, 2019
The East Celebrity Elite Hingham location made history this season as they brought their first Senior Level 5 team to compete at NCA All-Star Nationals in Dallas, Texas.
The Arena can be an intimidating place to perform and competing as a new team against the best in the nation is no easy task, but the ECE Black DIamonds were focused on making name for themselves in 2019.
The Black Diamonds worked on building their confidence that weekend and not letting the nerves of competing stop them from performing.
At the end of the weekend, ECE Black Diamonds earned their Paid Bid to The Cheerleading Worlds!
Varsity TV caught up with the new team to hear more about their journey.
[WATCH] ECE Black Diamonds - Senior Small Level 5