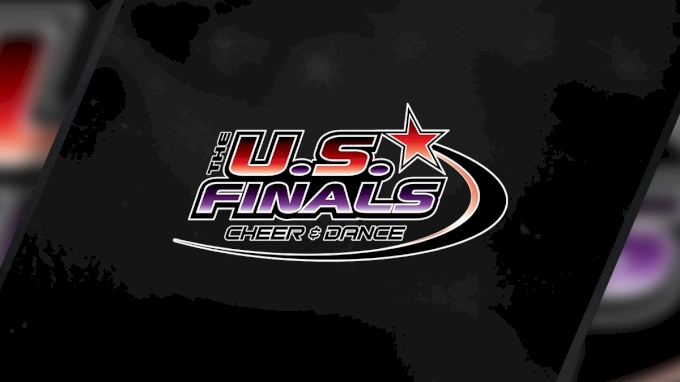 Welcome to The U.S. Finals: Chicago event hub! Here you'll find the very best coverage of the competition including a live stream, the order of competition, results, photos, articles, news, and more!
Varsity TV is your destination for the very best cheerleading and dance coverage. Every day you'll find something new.
Stay in the loop with exclusive news and in-depth competition coverage and enjoy entertaining and informative articles on the teams and programs you love.
But that's just where it starts — Become a Varsity TV member today for unlimited access to a world of coverage that true fans have been waiting for, including live-streaming competitions and events, on-demand competition routine videos, and more exclusive premium content.
Varsity TV Membership FAQs
Included Benefits & Perks
Watch 35+ Live-Streaming Competitions & Events
Varsity TV Original Documentaries
Custom Training & Workout Program
Digital Subscription to American Cheerleader Magazine
Competition Routine Videos
Exclusive, Original Content
Unlimited Premium Access to FloCheer — using your Varsity TV login & password
Membership Options
Yes, there are two membership options for Varsity TV that provide the same level of unlimited access!
Monthly - $29.99/month — this option is billed once a month.
Annual - $149.99/year — this option is billed once a year, but will save you 58% annually! It's equivalent to paying $12/month.
Both options also include unlimited access to the entire FloSports network of sites - including every live event, original documentary and all premium content across nearly 30 additional sports.
Original Documentaries
Varsity TV is bringing you unprecedented access inside the spirit and all star programs A growing library of original films featuring untold stories of the transformative athletes, teams, and programs in cheerleading and dance including:
All Star Cheerleading
Woodlands Elite Generals & Black Ops: Beyond The Routine (2016) Trailer | Episode 1 | Episode 2
California All Stars SMOED & Stingray Peach: Beyond The Routine (2016) Trailer | Episode 1 | Episode 2
World Cup Shooting Stars & Maryland Twisters F5: Beyond The Routine (2017) Trailer | Episode 1 | Episode 2
Stars Vipers Queen Cobras: Beyond The Routine (2017) Trailer | Episode 1 | Episode 2
School Cheerleading & Dance
University of Tennessee: It's Game Day (2016) Trailer | Full Episode
Clemson University: It's Game Day (2016) Trailer | Full Episode
Ohio State University Cheer: Building The Buckeyes (2017) Trailer | Full Episode
University Of Kentucky Dance: Decide To Rise (2017) Trailer | Episode 1 | Episode 2
Texas Tech University: It's Game Day (2017) Trailer | Full Episode
Oak Ridge High School: Team Up For St. Jude (2017) Trailer | Full Episode
U.S. National Teams
U.S. All Girl National Team: Going For Gold (2016) Trailer | Episode 1 | Episode 2
U.S. Coed National Team: Going For Gold (2017) Trailer | Episode 1 | Episode 2 | Episode 3
College Staff
Making The UCA & UDA College Demo (2017) Trailer | Episode 1 | Episode 2
Cancelling An Account
When you are logged in, click on your profile icon in the top right corner. Select 'Account' from the dropdown menu, and then select 'Subscription' from the left hand column and choose 'Cancel my subscription'.
You can cancel your membership on the site you originally joined. If you don't see the option to cancel on the Varsity TV website, visit FloCheer.com and follow the above instructions. If you're still having trouble, please email support@varisty.tv for further assistance.
Live Stream FAQs
Supported Devices
Our live events are supported on all devices! Please make sure that if you are trying to access via your mobile device, that you have a strong signal and the latest software updates. If you prefer your big screen, you can also watch the action on Apple TV 4 or Roku by downloading the free FloSports app.
Live-Streaming Availability
Due to music rights, live streams are available in U.S., U.K. and Canada only. However, all other content, including on-demand competition routine videos, original documentaries and articles are available everywhere.
Competition Schedule & Performance Times
Quickly find the team you're looking by checking out the Schedule tab located at the top of each event coverage page.
Watching Different Competition Venues
You can select the venue you want to watch just beneath the play button on the live stream player.
Competition Coverage From Previous Events
Click here to see all Varsity TV events and select the specific event coverage page to check it all out!
Varsity TV Tips & Tricks
Recommended Web Browsers
For the best streaming experience, we recommend using the latest version of Google Chrome or Mozilla Firefox.
Stuttering Or Choppy Live Stream
The live stream will play better with faster Internet connections. Users with a high-speed connection (DSL or cable) should experience high-quality video. Users with a dial-up modems may experience longer loading times while the video buffers before playing, and may experience buffering as the video plays.
If you are on a wireless connection try switching to a wired connection, or move closer to the wireless router for a stronger signal. Also, if you are running other bandwidth intensive programs you may want to quit out of these as they could be taking away from your available bandwidth.
Still Have Questions?
Contact us at support@varsity.tv or by calling 1-844-278-1870