That's right, YOU decide the high school and college spirit programs featured this season on Varsity TV. Fans will choose the FIVE fan-favorite spirit squads who will be highlighted in exclusive in-depth features—and possibly an original documentary!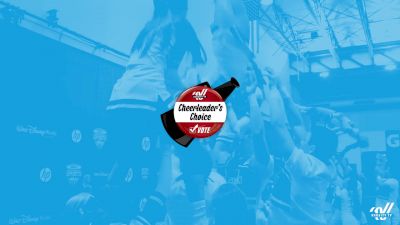 Who Do You Want To See In The Spotlight?
May 30, 2019
Cheerleader's Choice is back and high school and college spirit teams will have the opportunity to be chosen for an exclusive Varsity TV feature!
We're looking for inspiring athletes, exceptional coaches, spirited traditions, and stand-out stories that make your squad unique.
To enter, tell us about yourself and the high school or college squad that you are nominating!
After the nomination period ends on July 1st, the Varsity TV panel will review all nominations and hand-select the top 20 finalists that will move on to the final fan vote.
Be sure to spread the word on social media and remind your fans frequently to nominate their favorite spirit squad!
Check out some ways that your team could be featured on Varsity TV!