Watch the UCA & UDA College Spirit Camp Opening Demo and UDA Home Routines LIVE at the UCA & UDA College Camp at the University of Alabama. The College Staff will make their way to Tuscaloosa looking to hit a solid routine, complete with new elite partner stunts and pyramid transitions.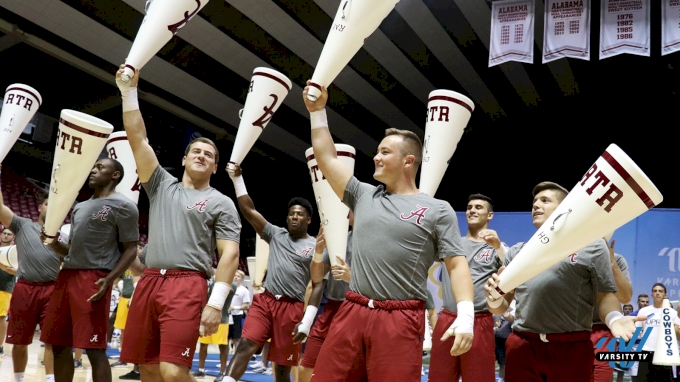 What It Takes To Be A Male Cheerleader
Aug 9, 2019
Cheerleading wouldn't be the same without male cheerleaders! Guys from some of the top colleges in the country tell us what it takes to represent their university.