Welcome to the 2020 UCA National High School Cheerleading Championship event hub! Here you'll find the very best coverage of the competition including a live stream, the performance order, results, photos, articles, news, and more!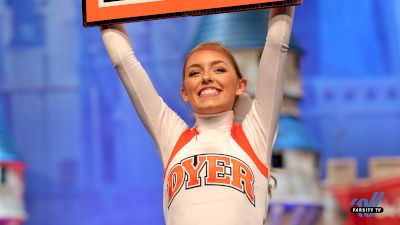 Striving To Be The Best: Dyer County High School
Feb 24, 2020
Dyer County High School started competing at the UCA National High School Championship in 2012 and the program won their first national championship title just one year later. The Tennessee team soon became one of the most recognized programs at the championship for continuously placing in the top in the Large Varsity Coed division.
This season, Dyer County High School was one of five school spirit programs chosen by fans to be a Cheerleader's Choice Champion. The Choctaws went into UCA Nationals with the goal of being better than the day before and the team did just that.
Varsity TV followed Dyer County through their journey at NHSCC to give you an inside look at what it's like to be a part of this powerhouse coed program.
[WATCH] Dyer County High School