Welcome to the 2022 The Quest event hub! Click 'Read More' below to find the very best coverage of the competition including a live stream, the order of competition, results, photos, articles, news, and more!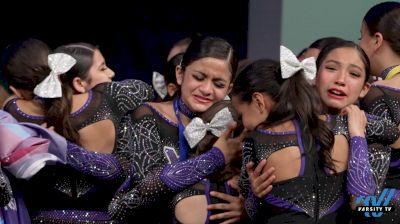 Xtreme Athletics Passion: 2022 Quest Recreational Champions!
Mar 13, 2022
Xtreme Athletics Passion has been crowned champions at the 2022 Question Recreational Championship in the L2 Performance Rec - 14Y (NON) - Large division! Varsity TV caught up with Passion after their big win to chat about how great it feels to bring the title back to Xtreme Athletics and how all of their hard work paid off!
---