Completed

Feb 15-16, 2020
Welcome to the 2020 CHEERSPORT National Cheerleading Championship event hub! Here you'll find the very best coverage of the competition including a live stream, the performance order, results, photos, articles, news, and more!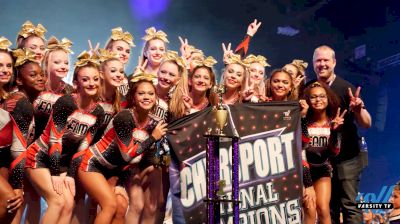 FAME Vixens Jump To The Top Spot
Feb 19, 2020
FAME All Stars Vixens jumped from second to the top spot in the Senior Small Level 3 division at CHEERSPORT!