Completed

Feb 15-16, 2020
Welcome to the 2020 CHEERSPORT National Cheerleading Championship event hub! Here you'll find the very best coverage of the competition including a live stream, the performance order, results, photos, articles, news, and more!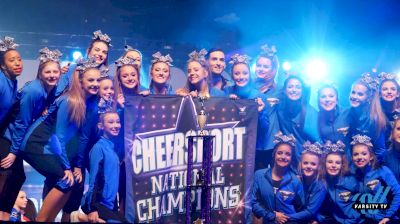 Stingray Obsidian Use CHEERSPORT Win As Motivation For The Season
Feb 19, 2020
The Stingray All Stars Obsidian won The Summit last season, and they're using their win at CHEERSPORT to help motivate them to do it all over again!