Welcome to the 2021 The MAJORS event hub! This season might look a little different, but the 26 Senior Level 6 teams participating in The MAJORS will still be competing live from locations all around the nation.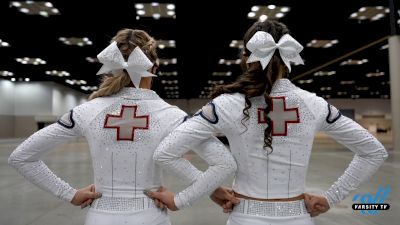 ICE Lady Lightning Pays Tribute To Healthcare Workers With Their 2021 Routine
Jan 16, 2021
This season ICE Lady Lightning decided to do a very special themed routine to pay tribute to all the healthcare workers that have been on the frontline during this pandemic.
Varsity TV caught up with the team at The MAJORS to hear more about the motivation behind their routine.
WATCH: ICE Lady Lightning's Winning Routine At The MAJORS 2021