Welcome to the 2021 The MAJORS event hub! This season might look a little different, but the 26 Senior Level 6 teams participating in The MAJORS will still be competing live from locations all around the nation.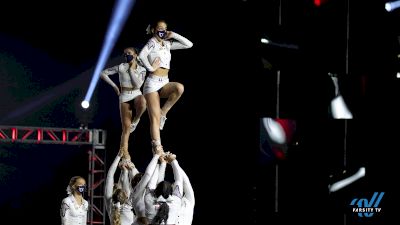 ICE Lady Lightning Wins Their First MAJORS Title!
Jan 17, 2021
ICE Lady Lightning made history as they secured their very first championship title at The MAJORS 2021. Varsity TV caught up with Lady Lightning at awards to hear more.
Click here to learn more about the motivation behind ICE Lady Lightning's theme.