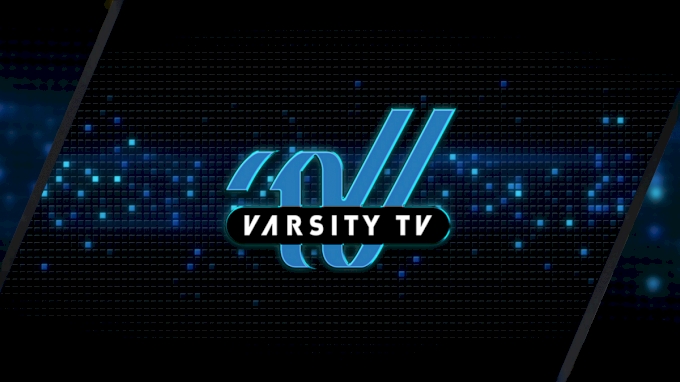 Welcome to the 2020 All American DI & DII Nationals event hub! Click 'Read More' below to find the very best coverage of the competition including a live stream, the order of competition, results, photos, articles, news, and more!
Frequently Asked Questions
I can't wait to get started, how do I join Varsity TV?
Get right to the action in just a few easy steps. Click here to create an account, select a membership option, enter your payment info and enjoy!
How much does it cost?
There are two options available that give you the same level of access:
What's Included In A Membership?
How do I cancel my account?
We're sad to see you go! When you are logged in on desktop, click on your profile icon in the top right corner. Select 'Account' from the dropdown menu, and then select 'Subscription' from the left-hand column and choose 'Cancel my subscription'.
If you signed up through the FloSports app, you'll need to cancel through the subscription page on your iTunes or other app store account.
You can cancel your membership on the site you originally joined. If you don't see the option to cancel on the Varsity TV website, visit FloCheer.com and follow the above instructions. If you're still having trouble, please Contact Us for further assistance.
What if I have another question about my account, who can I talk to?
Our customer care team is standing by and ready to help! The quickest way to get in touch with a representative is by filling out this form with as much detail as possible.
Live Stream FAQs
What devices can I use to watch the live streams?
Our live events are supported on all devices! You can watch on mobile, tablet, desktop or on Apple TV, Roku, Amazon Fire TV by downloading the free FloSports app. Casting to your Smart TV is also available by downloading the iOS or Android app.
Is live streaming available in my country?
Due to music rights, live streams are available in the USA, UK, Canada and Puerto Rico only. However, all other content, including on-demand competition routine videos, original documentaries and articles are available everywhere.
Where can I find the performance times of my favorite teams?
It's easy! Quickly find the team you're looking for by checking out the Schedule tab located at the top of each event coverage page. From there you can search by performance hall, division or team name.
Can I watch more than one performance hall at once?
Yes! You can select the venue you want to watch just beneath the play button on the live stream player. If you are on a desktop computer, you can watch up to 4 venues at a time! Just click the icon in the top right corner of your player and select additional venues.
Where do I find competition coverage from past events?
Click here to see all Varsity TV events and select the specific event coverage page to check it all out!
You mentioned original documentaries, what teams have you followed?
All Star Cheerleading
School Cheerleading & Dance
U.S. National Teams
College Staff