The Varsity Fit Training Guide is for cheerleaders and dancers looking to increase their physical fitness. Created by cheer and dance professionals, this series of workouts will help to improve physical fitness with skill progression in mind - strengthen your body, strengthen your skills!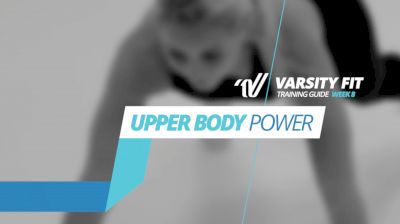 VARSITY FIT: Week 8, Ex 15, Upper Body Power
Sep 7, 2017
VARSITY FIT TRAINING GUIDE RESOURCES:
---
Enjoy Everything Varsity TV Has To Offer!